Review of Peter Kater's New Album: Rapture

Having had the privilege of listening to Peter's music in the past too, I felt very excited to get a chance to plug into his upcoming album. The main thing I felt after listening to this album was "power". Restoration of power in me–as if all the negativity was chased out, and I was filled with assurance and familiarity. It felt like home.
To capture the essence of such a powerful emotion is not an easy task, and to celebrate it with such authenticity requires a lot of conviction and understanding of the human psyche. Peter is a veteran of doing exactly what he intends to do, and with this album, he has delivered his answer to the universe. This is how 'love' wages its sweet war against its oppressors. I feel so happy I got my hands on to this album. It's priceless in times like these!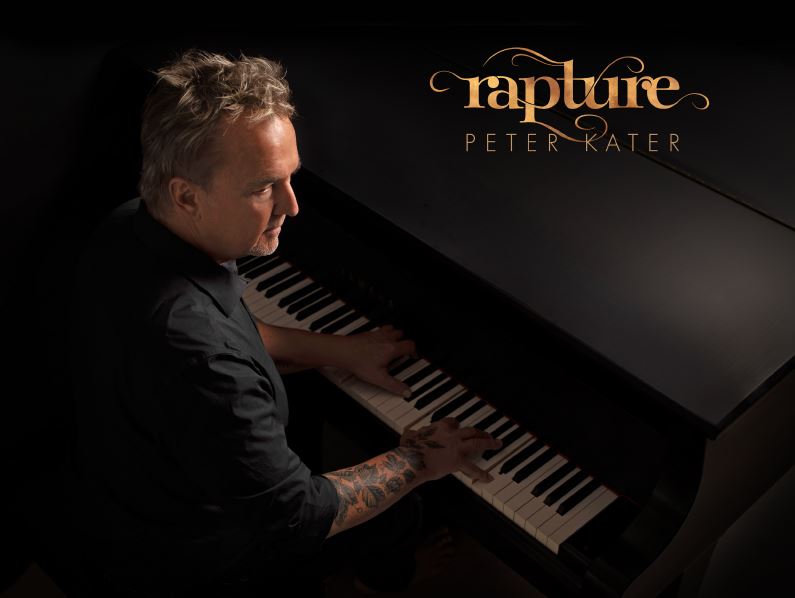 Album Name: Rapture
Artist Name: Peter Kater
Total Time: 48:13
The album has twelve songs, and all of them are more than three minutes long. The first one, the title song, in fact, is the longest one.
"Rapture" starts with a thematic piano melody portraying the emotion of ecstasy and bliss inside. The ambient sounds are so elegantly uplifting. It feels like a climax of a movie scene.
From the very first note, "Valley of Love" drips with joy…you can feel it in your veins and cells. The flute, oboe, chimes, and nimble piano movements make it endearing, before the Cajon gives it a rhythm of hearts. There is a celebration going on.
"Promising" is a true conversation–it is pure art, the subtlety of the gap between the notes. There is no hurry, no rush–it floats and lets you admire its beauty as closely as you wish to. The saxophone is at its romantic best!
Imagine your beloved and you staring at each other, lost in the speechless conversation at a secluded place–how would you describe it. Well, "Love You So" does that exactly. It moves slowly as if you had wished the time to dull its pace. A very touching and intimate song, indeed!
"Stole My Heart" makes you wonder why would you go anywhere else and do something other than listening to these mesmerizing songs–such imagery and conceptualization! The piano at its finest surreal form…the bass is so soothing, and of course, the tempo binds you like a rope.
There is energy and urgency in the air, as "Come With Me" calls you to let loose and go in the love's arms. The flute promises rewards and the Cajon joins in the jubilation. Rising from deep sentimentality, piano notes also became more fluid. I really liked its subtle brushes with vigor and passion. Definitely, my favorite song on the album!
Creating a space with ambient sounds, "Sweet Delight" starts slowly before flourishing into a love song. The piano weaves the melody and you feel like swaying to it unintentionally.
Returning to the more relaxed theme, "Hope of Spring" brings back the beauty of slow and deeper notes with the saxophone taking charge of delivering the message.
"In Your Eyes" is a sonic poem–rendered and said out loud in clear terms. There is no chance of missing any note or its meaning. The piano takes the center stage and Peter's fingers write poetry in black and white!
The call has changed from 'come with me' to "Take Me With You". The energy and vigor is replaced with throbbing of a hopeful heart, and subdued promise of togetherness. Soft and sweet!
"Morning Bliss" opens up slowly with sounds shunning their slumber and welcoming the new dawn of love. The slow introduction of flute is amazing and lets you enjoy it with your eyes closed, lost in contemplation.
The last song, "By Your Side", which also happens to be the smallest song, is a slow declaration and expression of the heart that has found its destination. It rings confidently, and without any further need of searching or looking out. It wants to rest and feel the moment to its fullest extent. Almost sounding like a solo-piano piece, it is a beautiful reflection of a satisfied emotion.
Peter is known for his experimentation and quick grasp over themes that he wants to dedicate his albums to, and this one truly is an ode to love. The songs are carefully selected to be of optimal length, leaving the listener to wish for more, though showcasing all the colors that this emotion cherishes.
In times, when fear, uncertainty, anxiety, and directionless-ness are the major and overpowering dispositions of our minds, "Rapture" captures the most beautiful feeling that a human being can have, and reminds us of what the true goal of life is.
It is a breath of fresh air, calling you to keep going, for, there is a promise of love that will heal all the wounds!
| | |
| --- | --- |
| Track Name | Duration |
| Rapture | 05:05 |
| Valley Of Love | 04:52 |
| Promising | 03:43 |
| Love You So | 04:17 |
| Stole My Heart | 03:20 |
| Come With Me | 04:16 |
| Sweet Delight | 03:37 |
| Hope Of Spring | 04:10 |
| In Your Eyes | 03:49 |
| Take Me With You | 03:53 |
| Morning Bliss | 04:02 |
| By Your Side | 03:00 |