Album Review: Sunset Breeze by Lynn Yew Evers

Listening to a solo piano album does not come naturally to me–if you talk to somebody and ask how does the idea of listening to piano sounds for somebody from Punjab, India, they will probably tell you not to try it. Why? Well, the music that we are exposed to or are accustomed to is heavily rhythm dependent. We need beats and repeating phrases so that we could relate to a particular piece of music.
But I could relate to this album pretty easily–there is a certain kind of rhythmic sense throughout the album and you feel like listening to the songs. The virtuosity and her rich learning are visible in the choice of songs and also with which she brings different elements in one album.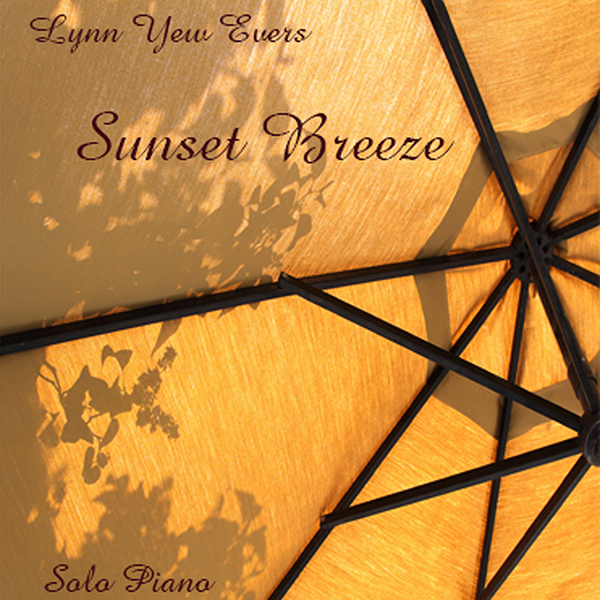 Album Name: Sunset Breeze
Artist Name: Lynn Yew Evers
Duration: 54:26
There are 14 songs on the album, but the mood of the first 5 songs is entirely different than the remaining ones. The album has rich and very clear notes, and you can feel a sort of relaxation dawning on you. In the 4th track, the artist stuns you with a totally different approach and has a very thoughtful play as if she is demanding your attention and checking on you whether you are there or not. I liked it pretty much. In fact, it feels like an invitation to a live concert where you could connect with the artist better, and receive the vibes directly.
From the 6th track onward, the mood of the album becomes more reflective and the tempo of notes also slows down, before taking a celebratory tone in the 12th track.
My favorite tracks are "Without Words" and "Oriental Moon".
This is the first time I listened to her music but I felt an immediate connection. My best wishes to Lynn for an outstanding collection of songs.
| | |
| --- | --- |
| Track Name | Time |
| The Dancing Doll | 3:17 |
| Ocean Wind | 3:26 |
| Eternity | 4:17 |
| Oriental Moon | 4:36 |
| Soaring | 4:30 |
| Sunset Breeze | 3:17 |
| Where Do I Go From Here | 4:39 |
| Without Words | 3:41 |
| You Are The Promise, You are My Home | 3:55 |
| Reminisce | 4:06 |
| Khai Qin's Song | 4:01 |
| Heim Angelus | 4:47 |
| A Walk In A Chinese Garden | 3:43 |
| Prelude in D Minor | 2:11 |