Album Review: Tomorrow's Daydream by Brian Kelly

A very vibrant kind of music and definitely one of the few albums that I would place on the top shelf! There's a lot of promise, variety, and novelty in the album. If you love listening to solo piano, this should be an easy choice for you.
There's a kind of freshness in the songs, and I like the different moods that the artist has tried to bring in, presenting a visual imagery of the song's theme with sound.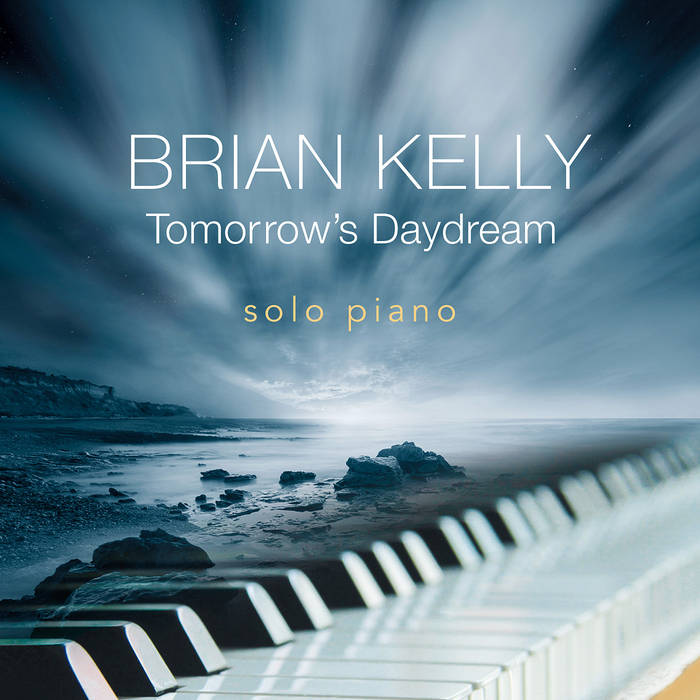 Album Name: Tomorrow's Daydream
Artist Name: Brian Kelly
Total Time: 44:53
The first two songs are my favorite–they just carry a unique rhythm which I could easily relate to and feel connected immediately.
There are 11 tracks on the album and Brian has tried to offer different textures to the listener.
The control, the innovative approach and the dexterity of the fingers are audible at various places throughout the album–no wonder that Brian's previous music has also been licensed for various purposes and was received with much admiration.
This is the first time I heard his music but I could easily recognize the ease with which he approaches his music–a clear demonstration of his mastery and skill. There's a certain level of accomplishment for an artist, which once reached, becomes visible (or audible in this case) in the creation and the work of art separates itself from the rest. Brian clearly has reached that level.
I will say the album is worth if you choose to spend your time and money.
Congratulations to Brian for bringing out this collection and sharing his gifts with the world.
| | |
| --- | --- |
| Track Name | Duration |
| Tomorrow's Daydream | 4:49 |
| Tracing Rainbows | 5:16 |
| Dancing with the Moon | 4:08 |
| Our Own Window | 3:42 |
| Daffodil Hill | 4:08 |
| Meant to Fly | 4:34 |
| Iris Blue | 3:53 |
| Journey Home | 3:40 |
| All of Thee Above | 2:55 |
| Secret Look | 3:04 |
| Before You Go | 4:44 |