Album Review of celtic fairy dream by 2002

If you like theme-based music, nothing beats the albums of 2002: A duo of husband (Randy) and wife (Pamela), and their talented young daughter (Sarah). Continuing their journey on their last album "Celtic Fairy Lullaby," the group is bringing another album this April–"Celtic Fairy Dream."
When I finished listening to the whole album, it felt as if I had traveled the worlds of fantasy and dreams, where your body and mind does not hinder the joy that your being is entitled to feel. Lightness and softness cascades through every song.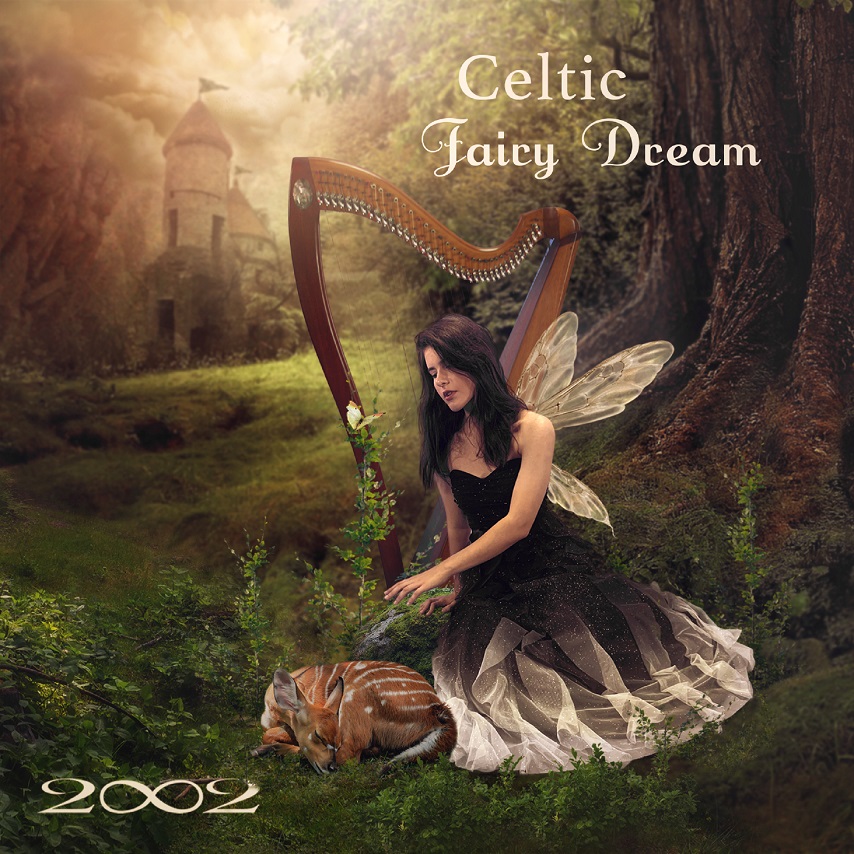 Album Name: Celtic Fairy Dream
Artist Name: 2002
Total Time: 53:58
There are ten songs on the album and eight of them have vocals.
The album opens with children Irish lullaby song "Castle of Dromore," and straightaway takes you to fairylands of dreams, where you float like a light feather.
The music (guitar and harp) in 'The Green Fields of Autumn (Coinleach Glas An Fhómhair)' lilts at a slow pace with the vocals and tranquilizes the listener's mind.
"South Wind" is an instrumental piece and opens like a soft breeze with the harp before the flute weaves its notes, once again allowing you to smoothly relax, maybe after a hectic day of chores or facing the demanding atmosphere of your office.
If you are LOTR of similar fantasy imagination, "David of the White Rock (Dafydd y Garreg Wen)" would drive right into your heart. It has that pulsating vibe of knightly ambience brought so beautifully by the harp.
"Genevieves Waltz" is the second and the only other instrumental song on the album, and maintains the softness of the theme beautifully rendered by flute and the harp. It sounds so effortlessly soothing.
I really liked the freshness of "Little Bird."
Whether you are deep into Celtic folklore and know various songs of the culture, or do not know much about it, this album will suit you equally. I particularly like the easiness with which 2002, a group, bring beauty to their music both through the vocals and their instruments.
I wish the group a lot of inspiration for the future so that they keep the audience hooked with their beautiful renditions.
| | |
| --- | --- |
| Track Name | Duration |
| Castle of Dromore | 04:58 |
| The Green Fields of Autumn (Coinleach Glas An Fhómhair) | 05:43 |
| Lullaby (Suantraí) | 05:07 |
| South Wind | 05:06 |
| David of the White Rock (Dafydd y Garreg Wen) | 04:41 |
| Close Your Eyes (Dún do Shúil) | 06:12 |
| She Moved Through the Fair | 05:59 |
| Genevieves Waltz | 05:16 |
| Little Bird (Éiníní) | 05:41 |
| Across the Waves (Trasna na DTonnta) | 05:15 |