Review of pacific blue by Nicholas Gunn

This is the second album by Nicholas Gunn that I have the privilege of writing about, and what a delight it is! Specific reasons? Well, clarity of the sound is one. It is the mark of a seasoned musician when you hear every sonic layer that has been added to a track having a purpose.
The second would be the sequence of instrumental songs interspersed with vocal renditions by Alina Renae, whose voice blends so naturally with these sounds…sometimes (not to cause any confusion) it feels as if she has created those songs–such unique chemistry they share! There are ten tracks in the album and you will hear her voice in four of them.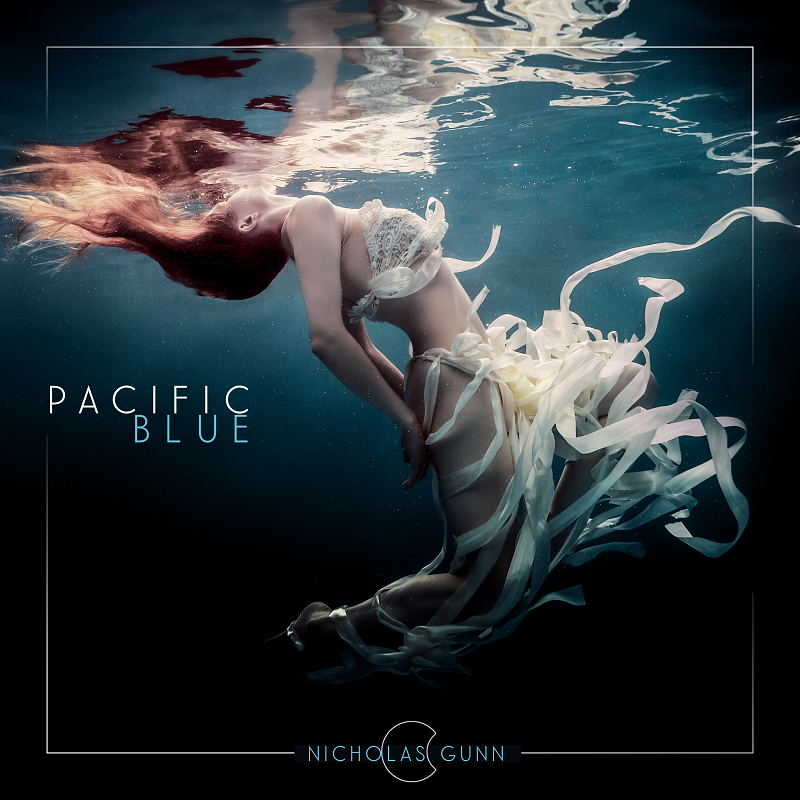 Album Name: Pacific Blue
Artist Name: Nicholas Gunn
Total Time: 39:46
The third reason is the freshness that Nicholas brings so easily to many genres of music–electronic, new age, lounge, contemporary. The beauty of music is in its novelty and this album excels nicely on that parameter.
The album thematically focuses on one of the natural elements and there is hardly any parallel to the ocean on earth, for, earth, as a planet is not much of land but only water.
It feels like a voyage on which the album takes you as it opens with "Into the Vastness," while a soft wind of promise touches you with "And I," as you move along "Sailing," "Chasing the Light."
You are "Fallen," then "Adrift" and as you "Float" in the "Pacific Blue," you see the "Coast" and finally you come "Out from the Deep."
Like in his previous album "Riding the Thermals," you will see the composing side of Nicholas rather than simply being a musician–he has even written all the lyrics of this album.
If you have the ear for quality music and would like to tune to some fresh music, you have a choice in "Pacific Blue" by Nicholas Gunn. Go for it!
| | |
| --- | --- |
| Track Name | Duration |
| Into the Vastness | 04:55 |
| And I (feat. Alina Renae) | 03:14 |
| Sailing | 04:26 |
| Chasing the Light | 04:24 |
| Fallen (feat. Alina Renae) | 03:20 |
| Adrift | 03:45 |
| Float | 03:41 |
| Pacific Blue (feat. Alina Reane) | 04:21 |
| Coast | 05:12 |
| Out from the Deep (feat. Alina Renae) | 02:58 |