Review of Cheryl B. Engelhardt's New Single: Awaecnian

Since the last two singles that Cheryl has released, I have grown in expectation to be surprised, and like a seasoned professional, she has delivered it once again. A powerful song, full of subtleties and finesse, 'Awaecnian' is here to stir you from slumber and sloth.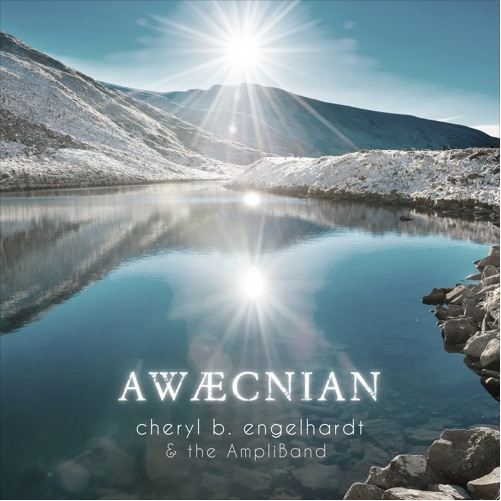 Awaecnian is a word from old English meaning 'Awaken,' and how appropriate it is to choose such a theme at a point when the whole of humanity is standing at the crossroads of dilemma, whether to continue with our old ways or to observe, analyze and choose the right path, that is less selfish, more sharing and more forgiving.
What's special about this song is that it resulted from the collaborated effort of 37 members of the independent musician mastermind, AMPLIFY. Cheryl worked on the improvisations and created this wonderful track, which open up like a fresh morning.
Assimilating elements and touches of various styles, the song invites you to shut away every other sound and dive deep. Starting like an endearing gospel chant, it develops into a clarion call. I could feel Diane Arkenstone and Marya Stark joyfully joining with their wonderful voices in the choir.
The harmonies are mesmerizing and sometimes you feel you are taken to the fringes of Mayan or other ancient cultures. The very soft percussion adds to its charm.
At 3:15s, the song mellows down a bit with the introduction of a soothing male voice, before ending with collective vocals and the violin. I liked the lyrics because they dare to challenge the tough times while praying to the universe to help an individual in their journey.
If you feeling bogged down with everything that is happening around you, this song will lift your spirits! Well done!