Review of Soothe by Shambhu Vineberg

Album Name: Soothe
Artist Name: Shambhu Vineberg
Total Time: 41:51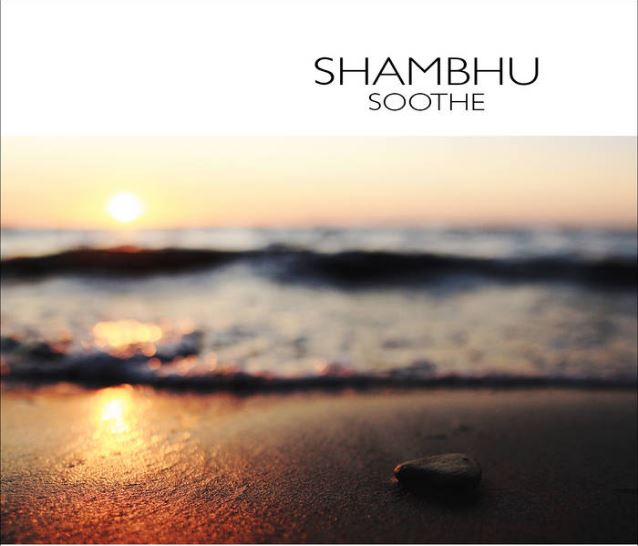 What comes to your mind when you think about this verb: Soothe? Well, my first response would be to be somewhere quiet–without noise or even a sound. Think about strolling in Japanese bamboo forest or sitting on a rock on a peaceful beach with a soft wind blowing…or perhaps just slipping into your quilt during winters, shutting out the dynamic world and gradually moving into the lap of comfortable slumber. Now imagine not doing anything but listening to some music–the music that brings the same peace and fullness that your inner being pines from all the exotic and beautiful experiences of the world.
Well, Shambhu and his team bring this kind of music to you in their unique style. They have sort of done it again–the beauty lies in making it so amazing again and again, and everytime. Right from Sacred Love and Dreaming of Now, Shambhu has produced some brilliant music–some of his tracks have even moved me to compose poems!
What I liked particularly in this album is that it does not arouse a meditative inactivity–the music makes you feel like doing a slow dance and wearing off every strain of stress. There is a unique rhythm in every track.
You will notice a touch of brilliance in every nook and corner of the tracks because of the brilliant team members that Shambhu has–somewhere, you will notice a soft breath insufflated into a bansuri; a romantic termination of a line by the sax or the vocals; a little rhythmic rumble of the Tabla, and of course the precision and treatment given to pick every tiny sound during recording and mixing.
A rich mixture of wind instruments coupled with brilliant guitar brings you a soothing experience. If you are looking to touch your inner being through the portals of music, this should be your pick. The album truly soothes!
| | |
| --- | --- |
| Track Name  | Duration |
| Knowingness | 05:16 |
| Time Travel | 03:47 |
| Days Like Falling Stars | 04:41 |
| Devotion Tears | 04:52 |
| Prelude 2 | 03:28 |
| Through New Eyes | 05:01 |
| Gaia Sweet Divine | 05:08 |
| Soothe | 04:18 |
| Walking Through a Dream | 05:20 |