Review of Inner Rhythm Meditations by Byron Metcalf

Album Name: Inner Rhythm Meditation
Artist Name: Byron Metcalf (Erik Wollo, Peter Phippen)
Total Time: 65:02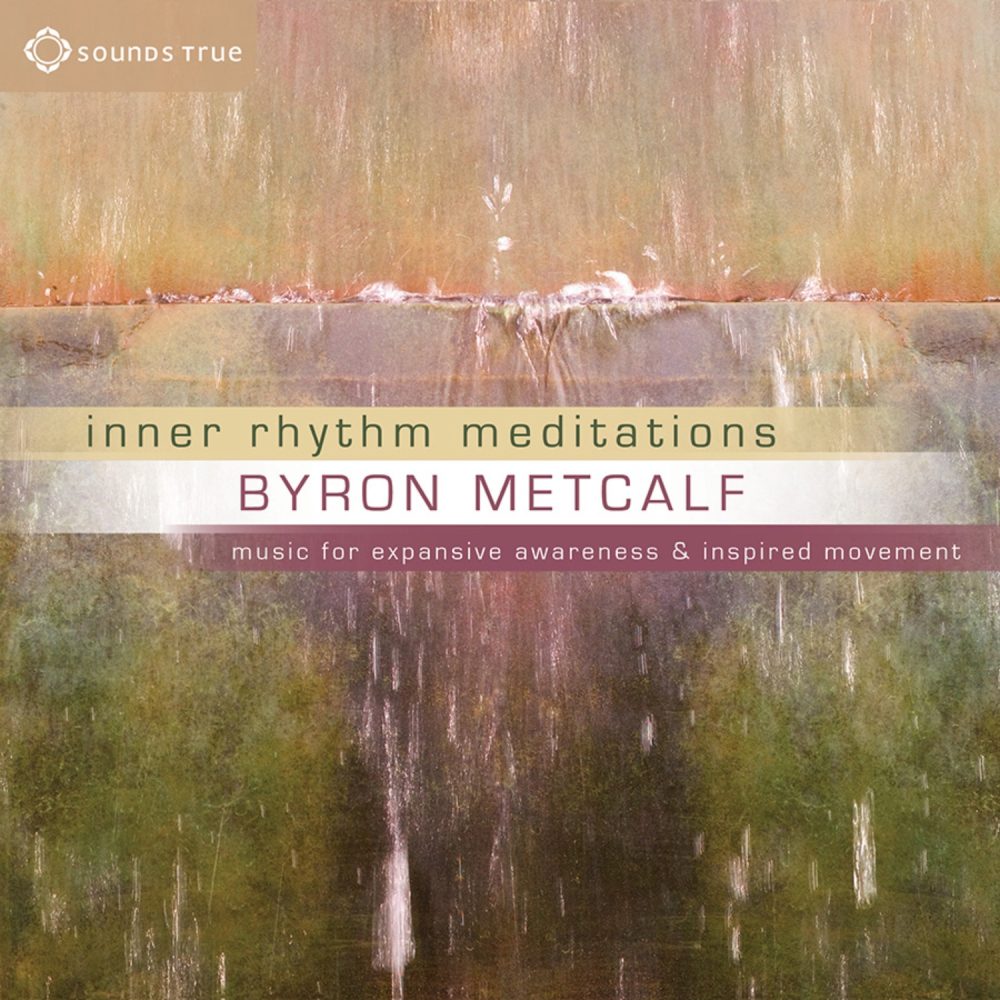 You rarely come across a collection of music that binds you so easily. With a pull similar to the gravitational force, it makes you sit and relax, and just let go of your whole being. Simply awesome music!
Drums are usually associated with dynamic energy, and are used to denote activity, charging the body with athleticism and intensity. However, Byron has voyaged into a totally different mode and delivered the results beautifully. Erik Wollo and Peter Phippen have imparted a distinct texture to the whole album, and have given it a rare delightful taste. If you read the text that accompanies the album telling how Byron thought about the music, decided to have Erik and Peter work on it, and later listen to the music, you will agree that it was indeed a journey where all the artists put in their best intuitive minds and let the music flow out of them.
There is a continuous motion in the whole universe–the particles are active even in seemingly-inactive objects. It is believed that the evolution of the universe happened through rhythm. Sometimes, our bodies acknowledge that same ancient rhythm and come to enjoy it like two old chaps enjoy each other's company, without any pretence, totally relaxed, and etiquette-free. They just sit and chat and share stories–often, they fall silent and soak in the moment of that cozy rendezvous. The same happens when you tune into this album. You feel like you have met an old friend of yore, and your whole being wants to spend time in that state. You let go and let it be!
Slightly more than an hour, the music is a perfect companion for an inner journey–if you want to do meditation; de-stress yourself; want to detox your body, listen to this album. Let the rhythm of the album sychronize with your own inner rhythm, and let your being float with it.
I am not shy to say that this music has the power to give you a definite spiritual experience.
My heartiest congratulations to Byron Metcalf, Erik Wollo and Peter Phippen for creating such a wonderful collection–may there be more and more of it, and may many souls find peace through it.
| | |
| --- | --- |
| Track Name | Duration |
| Garden of the Peaceful Warrior | 10:13 |
| As Clouds Dance | 09:37 |
| Patterns of Awareness | 09:05 |
| A Perfect Place | 09:34 |
| The Awakened Heart | 11:32 |
| Presence of Longing | 15:01 |