CD Review of Lakshmi Lullabies by Noelani Love

If you have visited any of the Hawaiian islands, you will find a unique connection with the land and the sea and the people–it is a beautiful blend of modern world and ancient practices and beliefs. It's like people who feel a different kind of pull inside them are somehow made to visit this place and often made to stay there. I had the chance to visit one of the most beautiful islands in the world–Kaua'i. It was magical. This is where I met Noelani and got to know about her music.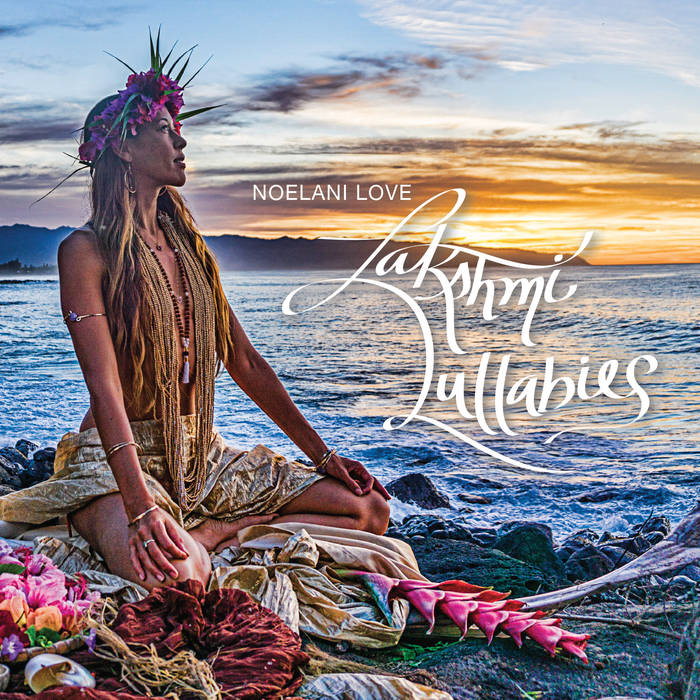 Album Name: Lakshmi Lullabies
Artist Name:  Noelani Love
Total Time: 58: 30
Noelani's album blends multiple cultures, genres and also languages. She has sung in English, Hawaiian, Sanskrit and Tibetan languages, which make this album a wonderful collection for listeners who love chantings, mantras, music for yoga, meditation and relaxation etc.
It's not easy to soak in the essence of so many languages, feelings and emotions; assimilate them to be able to render them through your own creativity; but she has done a commendable job.
The album name is indicative of the nature of the songs–all the tracks are based on mantras and chants from various cultures and practices. Noelani has weaved a beautiful lei with her voice and Ukelele, and listeners can just sit and relax while doing an armchair traveling to Hawaiian islands.
The beauty of these mantras is that you can chant them without music, set them to different tunes and rhythms and even have a lyrical representation of them with melodies–the power, the impact, the magic remains the same. Noelani has truly given these mantras a new form, and it is just amazing.
You can just close your eyes and let your body and mind bathe in the serenity of these chants.
I wish her a wonderful journey as she explores new and new horizons with these chants and her music, and continues to share her gifts with the world.
| | |
| --- | --- |
| Track Name | Duration |
| E Ho Mai | 03:57 |
| E Ho Mai (Traditional Chant) | 01:48 |
| Hari Om | 05:13 |
| Om Namah Shivaya | 06:21 |
| Om Tare | 05:35 |
| Ra Ma Da Sa | 06:12 |
| Lakshmi | 04:16 |
| Grandmother Moon | 06:28 |
| Lokah Samastah | 06:49 |
| Ganapati | 07:47 |
| Ho'oponopono | 04:04 |