Album Review–Songs for Smiler Mcgee by Jon Dahlander
Though online streaming is the operative word in today's music industry, I still feel having a music CD in your hand gives you more value than listening to a song on your mobile phone. A CD acts like a storybook, a direct connection between the artist and the listener–it is a packaged message of everything that the musician feels and the listener could know about.
What inspired the artist to create that particular music, how the collaboration or the production happened, interesting stories that emerged during the birthing period of that CD–all of that can be contained in a little booklet and you give so much to the listener; however, streaming music just gives the music, which is not bad but has so much limitation on building a relationship between an artist and the listener.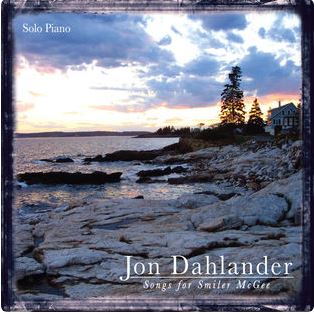 Album Name: Songs for Smiler McGee
Artist Name: Jon Dahlander
Total Time: 45:06
This collection by Jon Dahlander is a wonderful tribute to his son, who was born with a rare medical condition and passed away before his 14th birthday.  There are 14 tracks in the album and each tells a little story.
Needless to say, the music carries the emotions of a father who had to undergo such a rare experience. Knowing the background and listening to the music makes you feel like watching a movie where you actually observe the joys, pains, struggles, and challenges of a family and feel so connected with them.
Being a father myself, I could feel an immediate connection with the album–some pieces are so rare. "Father's Day" and "Time Between Tears" are my favorite.
In India, there is a belief that such human beings come to our lives to allow us to serve them because they are noble spirits and are going through the last phase of their journey on earth before getting liberated–free from the cycle of birth and death.
Obviously, there is a lot of stress and pain that a parent undergoes, and it is extremely difficult to come to terms with such a situation–losing a child is the worst experience that a parent could have. Yet, to transcend that experience and share it with the world through music is something so singularly brave and divine.
What a way to celebrate such a spirit by Jon–so much love to you and your family!