Review of Album 'Voyager' by Lisa Swerdlow

Very recently, I came across a saying by poet Al Young on social media through one of my networks: "Poetry is to the rest of literature what the piano is to music and other musicians…it's the spine."
This made me think deeply about the piano and its similitude with the art of poetry. Though I am not expert in any of the two, yet I could feel the touch of similarity–like poetry, a piano is succinct, capable of standing alone, and able to deliver a powerful message through every note (word, in case of a poem).
Well, obviously, the art, the capability, and the virtuosity of delivering a powerful message, a meaningful emotion, or arousing an impactful effect to/on the listener lie with the artist. Lisa Swerdlow seems to have a great knack for that skill, and she has definitely delivered her intentions through her new album 'Voyager.'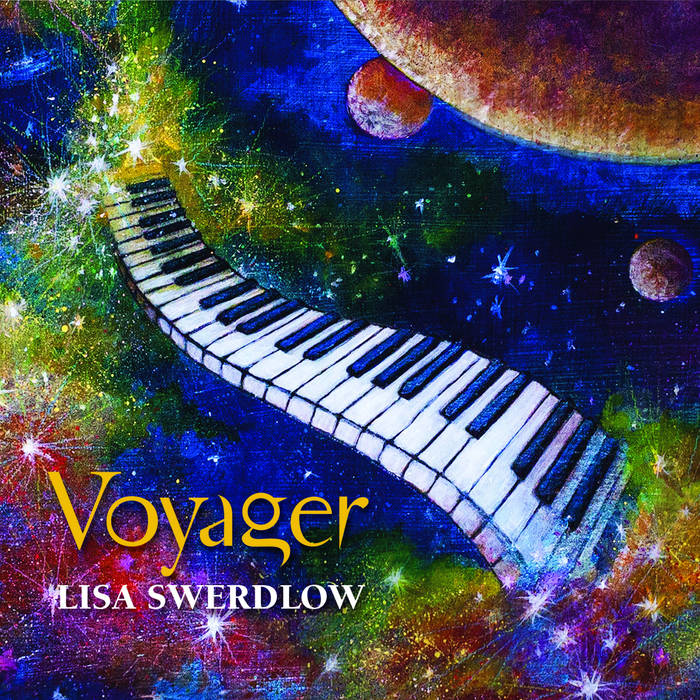 Album Name: Voyager
Artist Name: Lisa Swerdlow
Total Time: 47:09
The album, as per the artist, was inspired by NASA's twin satellites, Voyager I and II, who continue to perform even after their stipulated life-span. To get inspired from the act of efficiency and performance, and to translate it into art is something what artists are for–this is the very act that decorates the world with beautiful jewels of sound, visuals, and movements. Lisa has come true to her trade!
The title song 'Voyager' is subtle, ethereal, or for a better word, 'spacial.' It carries the listeners on to a journey through its deep sounds.
I liked the 3rd song 'Mindful Moments' very much–it is gentle and soft in its approach and happens to be (sadly) the smallest song on the album. The next one 'Autumn Speaks to Me,' in contrast, has a lot of pace and vigor. The last song 'Yuba River Journey' is another beautiful piece that carries a lot of joy and happiness–you will feel as if you are enjoying the journey with a companion oblivious of the stress that this world is mired in nowadays.
The album has 10 tracks and it offers a worthwhile combination of songs with different textures, speed, and duration, and obviously, the emotion that they carry. Lisa has done a wonderful job in showcasing her dexterity and control over the instrument to produce sounds that resonate well with every theme.
I congratulate the artist on her second album as a composer and making such good kind of music–wish her all the success!
| | |
| --- | --- |
| Title | Duration |
| Voyager | 5:01 |
| Edge of Tranquility | 4:57 |
| Mindful Moments | 3:41 |
| Autumn Speaks to Me | 4:04 |
| Sundays in Paris | 5:56 |
| Gone Too Soon | 3:44 |
| Winter Solstice | 4:11 |
| Into the Center | 4:55 |
| I Saw You Dancing with the Stars | 6:25 |
| Yuba River Journey | 4:15 |