Review of Evensong: Canticles For The Earth By Meg Bowles

It is not often that I get to hear the ambient music–a genre, I found out to be very difficult because the musician has a very limited set of resources to create the stories that a listener seeks in any compilation of music. For me, it is extremely difficult because Indian music is often based on rhythm. Yet, in the age of computers, where visual vistas are readily available through social media and other channels, it has become a bit easier to understand when somebody talks about forming a mental picture or creating visual imagery from the sound.
Meg Bowles is a celebrated synthesist and her music is well known at the international level, but I got to hear her music for the first time through her album 'Evensong–Canticles For The Earth.' It is an amazing album and all the songs of the album are quite beautiful. If you are looking for some cool music in the genre of relaxation and meditation, this should be your choice.
There are seven tracks on the album are all of them carry a visual story that you can weave based on your personal inclinations. The titles of the songs are quite intriguing too providing you 'an edge of a poetic string' if you are looking for one. True to the theme of a relaxation album, most of the songs are longer than you expect. I have noticed this pattern in some of the albums of other musicians too including Byron Metcalf and Laura Sullivan, where the musician takes you on a journey and provides ample time to enjoy it before bringing you back to your physical state of existence.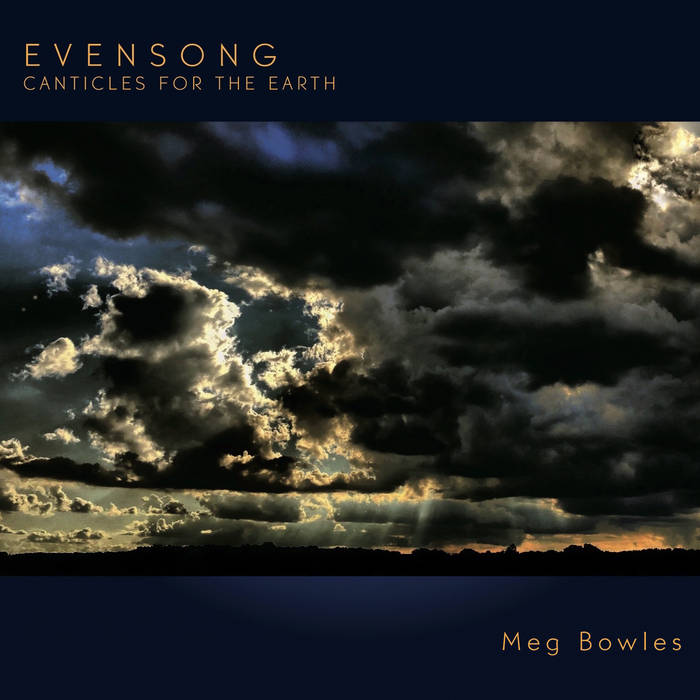 Album Name: Evensong–Canticles For The Earth
Artist Name: Meg Bowles
Total Time: 63:10
The inspiration that Meg got while composing these songs is quite intriguing and unique. It is like she created them from the experiences of her daily life, which is one of the most beautiful ways to create art.
Living near a (enviously!) placid lake, she could feel these sounds from her surroundings. As I always say, artists are the transformers who convert the unheard, unseen, and unknown into something tangible and this is exactly what she did. Transforming those visuals into sound, she created these beautiful songs which a listener can enjoy whether sitting in a room or walking in a park.
I congratulate Meg for continuing to transmit the special gift that she is endowed with in the form of her music and sharing it with the world.
| | |
| --- | --- |
| Title | Duration |
| Hymnus | 08:47 |
| Migration at Dusk | 08:41 |
| The Ridgewalker | 08:19 |
| Chalice of Shadows | 05:41 |
| Berceuse for a Star Child | 05:51 |
| Evensong | 10:51 |
| Time and Light | 15:00 |