Review of Short Stories by Michelle Qureshi

Producing a solo album is never an easy task whether you a pianist, a flutist or a guitarist. In fact, it is one of the most daring offerings that you can make as a musician. Fraught with the possibility of criticism for falling in the category of a soliloquy, the artist has to bare his soul without any accompanying soul.
Yet, the artists, the daredevils that they are, are often propelled by forces unseen that make them dive into the unknown and keep creating unfazed by praise and blame, at least not to an extent that could discourage them to put down their instruments.
Michelle Qureshi, after releasing successful albums in the past, has ventured on this solo journey with a right amount of confidence and correct measure of ingenuity.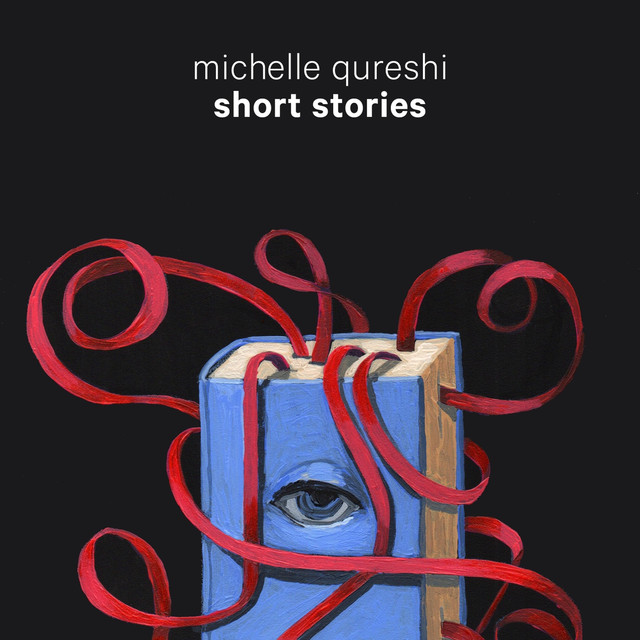 Album Name: Short Stories
Artist Name: Michelle Qureshi
Total Time: 44:56
As apparent from the name of the album itself, the songs are shorter than the usual length, though the number of tracks makes the album a sizeable one. There are 17 tracks in total and each one carries a message–a short and sweet tale. The benefit of reading a book of short stories is that you get more of them and within a short span of time can get the essence of the all the effort that the writer has put in. This album is like that–you get the message or the mood quickly!
Different processions of guitar and almost every possible sound that an acoustic guitar produces is audible in this album. As mentioned earlier, it is a completely solo album and therefore offers a rather intimate experience with the guitar and its capabilities.
From strings to chords, from phrases to questions, a guitar is capable of building a distinct aroma and Michelle has been successful in creating something meaningful. You will notice different tempos and themes of the songs creating effects and moods with its raw beauty. Joyful, somber, thoughtful, peaceful, and relaxing are some of the adjectives that come to your mind while you to listen to Short Stories by Michelle.
This is the first time I have heard her music, and I can easily say that she has a worthwhile talent that you would like to explore, and if you particularly like listening to an acoustic guitar, this album should be doubtlessly in your possession.
I wish Michelle success with her album and also look forward to more of her music!
| | |
| --- | --- |
| Track Name | Duration |
| To the Bone | 01:30 |
| Because You Asked | 02:37 |
| Lowering the Drawbridge | 02:10 |
| It Didn't Have to Go Like This | 02:48 |
| Beyond Here | 03:20 |
| A Thousand Ways | 02:42 |
| County Line Road | 03:08 |
| Adrift | 02:29 |
| My Sweet Goodbye | 02:47 |
| River of Calm | 02:49 |
| Beauty of Sabr | 03:02 |
| Resilience | 02:22 |
| Brass Door | 02:32 |
| The Space Between Two Moments | 03:32 |
| Windflowers | 00:56 |
| Love Called My Name | 02:51 |
| With Wonder | 03:12 |