Altered State–New Single by The Song Gardeners

Right on the spot! No qualms, no confusing treatment, no extra shining–just a direct, succinct, and an open call to everybody to 'chill,' and leave this uneasy and unsettling stagnation that we are right now in. Yes, this is what I got when I tuned to the new song from The Song Gardeners, where Mary, once again, lent her beautiful voice to the lyrics which convey the collective feelings of the society in the present situation, with poetic beauty.
She really wants us to join her there…in that altered state
Song Name: Altered State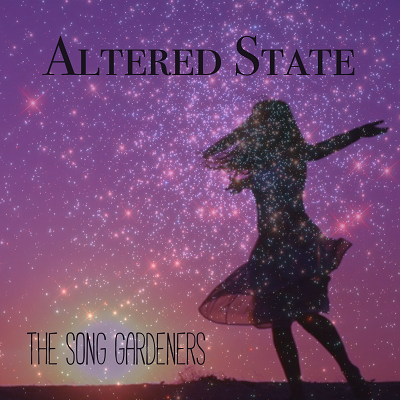 Artist (s): Mary Gospe (The Song Gardeners)
The song is a 'chill groove' number, and it feels like an outcry of the soul that wants to go beyond this elemental binding that is trying to limit everything–whether it is your movement, your connection, your lifestyle itself. And what seems to be the solution–making peace with it and going inwards. If you can't travel far out, try traveling within and this song could help you hop onto that ride. Travel within and explore the marvels that lie therein.
What I like in these tracks by The Song Gardeners is the simplicity with which they convey their intent. Often, for me personally at least, the message is shrouded by the movements of music, and the listener gets carried away by the flair, but the art lies in keeping the vocals and instruments in a balance where your ears could pick what is being said musically. I just love this approach!
The song releases on the 15th of September (Pre-save here), and I invite you to give it a spin on your favorite streaming channels.
Let's explore that altered state and find something new!