Shunia's New Single Sa Re Sa Sa

The joyful duo Shunia (Lisa Reagan and Suzanne Jackson) is back to infuse a bit of sanity and peace to our turbulent times with their new single "Sa Re Sa Sa"–a song based on the popular mantra
"Sa Re Sa Sa, Sa Re Sa Sa, Sa Re Sa Sa, Sa Rung
Har Re Har Har, Har Re Har Har, Har Re Har Har, Har Rung"
and if you watched the video, it will simply rub off on you–the chemistry, the colors, the vibrancy that they all have brought together make you forget the dark and uncertain period of the past few months.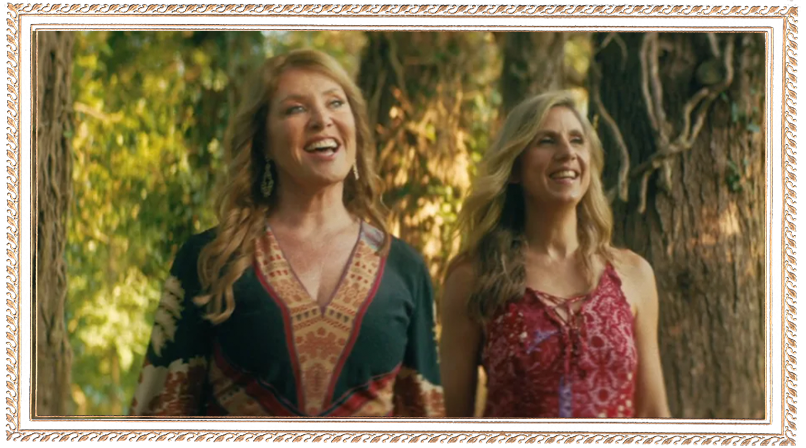 I remember their last single "Akal," and whenever I hear it, I get goosebumps. It feels like the duo is on a crusade to drive out the negativity, the gloom, and the directionlessness that the world is engulfed with, and what could be more powerful than to do it with the power of sound–a sound replete with the power of mantras, variety of instrumentation, vocals, and vistas of hope and joy! It is a complete package!
The song opens with birds chirping and Hassan Hakmoun's solid voice, who is wearing the traditional African attire as he plays his favorite lute, sintir.
The duo comes in singing the mantra in their vibrant voice, which is set on a powerful rhythm. The drums have a very impactful sound and make the song flow like a river.
The video shows the instrumentalists and the dancers in the natural settings and it feels like every element of the song is celebrating freedom, limitlessness, and abundance. The way they start individually and finally merge together at one spot is indicative of unity that nature professes.
The diversity and the inclusiveness that they bring through their songs is amazing and it showcases the understanding that they have of various cultures.
It is a full package!
I wish them more power, more inspiration and more joy!
Check out of the video here: