New Single by The Song Gardeners: Love Is the Magic of Change

Boarding on to a midnight plane

Listening to the falling rain

I look through a window at the view

I see my reflection, reflecting you
These opening lines of the new song by The Song Gardeners portray the perfect place where you would like to imagine yourself when you tune to this love-song…what poetry, what jazziness, and what chill it carries! In the recent past, they have surprised me with the beautiful simplicity the trio carries in their lyrics yet conveying the most fundamental truths of our existence. How they put such chill music to these truth-laced words is amazing!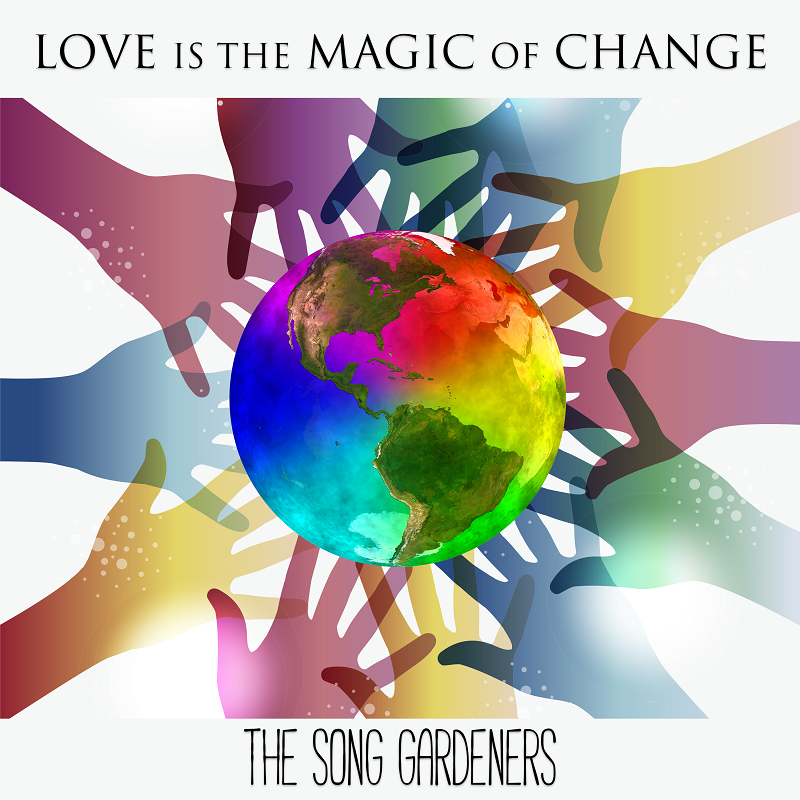 The song is written and sung by Corrie M. Dunn and is recorded by The Song Gardeners.
Love is truly the magic of every type of change, and when it comes to understanding the esoteric-sounding truths of our existence, it is the very fundamental basics of love that help us bring a change in our view–we are indeed one with the universe.
With the very first note, the crystallinity of Corrie's voice takes you on a ride to the inner chambers of your heart, where you explore these truths in a romantic way. I wonder what inspires them to venture into these realms with such ease.
One thing I like in their songs is the balance they keep between the vocals and the instruments, allowing the listeners to enjoy both the poetic and musical beauty of their songs. This song too has got a nice groove to it and allows you to tap your feet in agreement.
Corrie Dunn also plays the synths on this song, while Mary Gospe provides the backing vocals, and Chris Day is on the bass.
Once again, they have shared their gift with a sweet song of love for everybody and the universe. I invite the listeners to regale themselves with this beautiful piece that carries the message of universality with such clarity.