Review of Time Traveler's New Album: Sky Falter

I remember listening to Eleon's electronic album 'Dreams Beyond Terra' and also his amazing single 'Freedom,' and now, he has released a new album, "Sky Falter," under his new music name, Time Traveler.
If you love space, exploring the inner and outer worlds, want to take some meditative sorties, or simply want to unwind, this is the album for you. With 13 tracks and running over more than one hour, it is a perfect tool to let your mind feed on some sonic vibes and stay away from all the negativity that is traveling through the air, nowadays!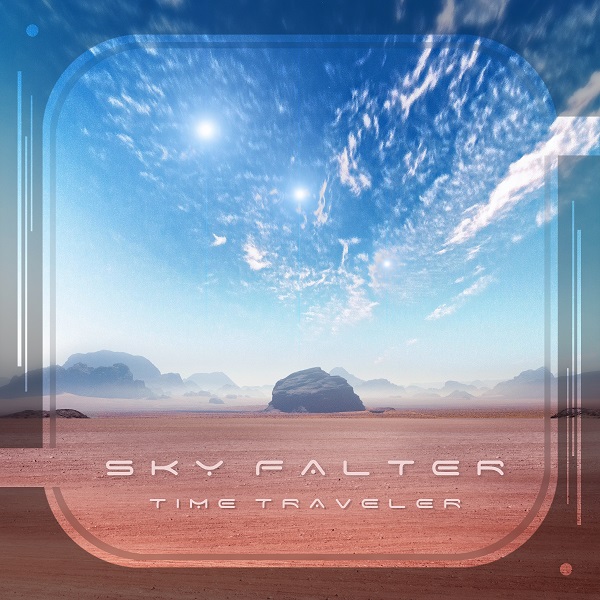 Album Name: Sky Falter
Artist Name: Time Traveler
Total Time: 73:57
Just look at the names of songs representing the theme of that particular track. I am surprised by the range and expanse of thoughts that is there in all of these songs. Feels like almost every aspect, desire, or thought of a time traveler has been included in the album, with a touch of electronic and world music.
The title track, "Sky Falter," is a meditative song where the beauty of world music is showcased. I loved this piece.
The tempo takes off with "Explorer Beware" as the song gives you enough beats to shake your body and remove the lethargic and toxic energy.
"Lifeforms Detected" introduces the ethereal vocals indicating the presence of lifeforms, and you feel immediately connected to the whole idea of a place which looked remote, almost unreachable, yet you found something you could relate to.
"Ancient Wanderers" has that aboriginal touch with the introduction of vocals and special sounds.
"Futuristic Journey" brings the horn and reminded me of Jeff Oster and his amazing piece "Saturn Calling."
Loved the vibes of "Repeat that Day," providing soothing layers of ambient sounds, allowing you to relax and rejuvenate.
The last song, also the longest songs of the album, "Memory Seems Distant" brings you to soothing warmth of your memories that you have collected over various journeys of time travel. It is a beautiful relaxing piece with a tempo ideal for concentration and meditation.
As I said in the beginning, picking up the names of these thematic songs is a creative process because it gives the listener the idea of what to expect, and like the subject-line of an email, give the first peep of the content that is inside.
I congratulate Time Traveler (Eleon) for his new music name and theme that he has picked for his album. It is an inspired collection of songs and I wish him many more such inspirations in the future so that the listeners continue to enjoy his gifts!
Listen to the Album on Spotify: