Review of Dreams Beyond Terra by ELEON

Music is often the refuge of the introvert ones and the ones who want to share the magic that brews inside of them. ELEON has proven the perception right when he found the treasure of music within himself and set upon to share it with the world creating sounds that are ethereal and evocative.
Surprisingly, after decades of creating music, he has debuted with 'Dreams Beyond Terra' as a full-fledged album and boy has he done wonders with it! True to its name, every track takes the listeners to a distant dreamland, which is clean, free of dust and irritable pollution, and invites you to a visual treat.
If you have wondered whether sound give you a sense of colors, this is the album that gives it so beautifully and continuously–every song sounds colorful. I know it is often confusing to read the words that describe a particular kind of music piece, but that's the beautiful irony that people like us have to live with. But all praise to ELEON for creating such a wonderful album.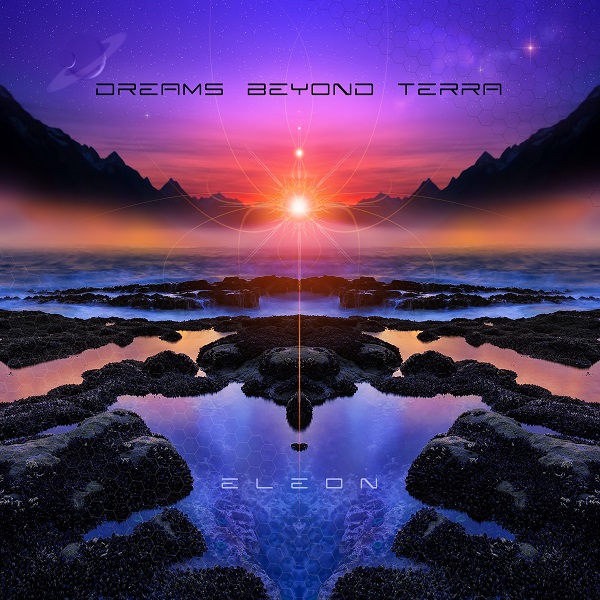 Album Name: Dreams Beyond Terra
Artist Name: ELEON
Total Time: 56:29
The album is everything electronic and digital and in fact one of the first ones that I have listened to on a full-scale. Full marks to ELEON for creating such a wonderful compilation of elements through electronic sounds.
There are twelve tracks and the first two feature David Helpling. The beautiful thing about the album is the songs can be heard in one go without thinking about a different theme–it is like listening to a brilliant movie in one go–the setting, the story, and the pulse is continuous.
The album of full of beautiful rhythm and beats and I felt a kind of joyous energy when I heard it. The songs make you float as if you are doing an arm-chair traveling watching beautiful vistas sitting in your room.
It is clear ELEON has every bit of virtuosity when it comes to music and there would be more music that listeners would like to hear. Like many of them, I look forward to more such brilliant music from the artist.
| | |
| --- | --- |
| Track Name | Duration |
| Species Communicating (feat. David Helpling) | 04:27 |
| Terra Sanctuary (feat. David Helpling) | 05:51 |
| Sandbox in the Rain | 04:32 |
| Carbon Beings | 03:49 |
| Digital Environment | 03:30 |
| Bionic Travelers | 05:33 |
| The Approach | 04:19 |
| Dreams Beyond Terra | 05:50 |
| Earth to Heavenly Places | 04:51 |
| Will Your Heart Dance With Mine | 05:08 |
| I Touch the Sky | 04:16 |
| All Patterns Lead to This Point | 04:16 |