This Beautiful Chaos – Album Review

Every work in art or literature is born out of a story. Behind that story, there are life experiences of the artist or writer that have inspired the work. While an artist paints it in colors on a canvass, a writer expresses it in a poetic or prose composition. But a musician takes an altogether different route. He breathes the wisdom born out of his experience into tunes and rhythms that can tell myriad stories. When the audience listens to such an inspired piece of music, they get to hear their own version of the story. Hence in composing and listening to music, there is a process of coding and decoding that facilitates whatever the musician wants to convey through the music.
"This Beautiful Chaos" is one of the masterpiece albums of Trevor Gordon Hall, a world-renowned guitarist. His mesmerizing instrumental melodies have won him millions of fans from across the world. Thanks to the deep penetration of social media platforms into people's lives, Trevor is able to connect with his global audience on Spotify, YouTube, and other major streaming platforms across languages and geographies. He is the inventor of kalimbatar, a guitar that takes into it a custom-made kalimba, an African finger piano. This highly admired musician and composer have shared some prestigious stages with some guitar legends like John Mayer, Steve Miller, Will Ackerman, and Phil Keaggy.
The inspiration
In talking about the inspiration that gave birth to this album, Trevor Gordon Hall says, he has codified the experiences of his lifetime into notes, chords and rhythms. The components of these experiences are not only music, but also places, cultures, people, foods, lessons, ideas, and relationships. In expanding the logic behind the album title, he says, "Life is crazy and chaotic, but it is beautiful. We all need to be reminded of that from time to time." The music you listen to in the album is as enigmatic as the title itself in corralling dissenting sounds into a harmonious opus.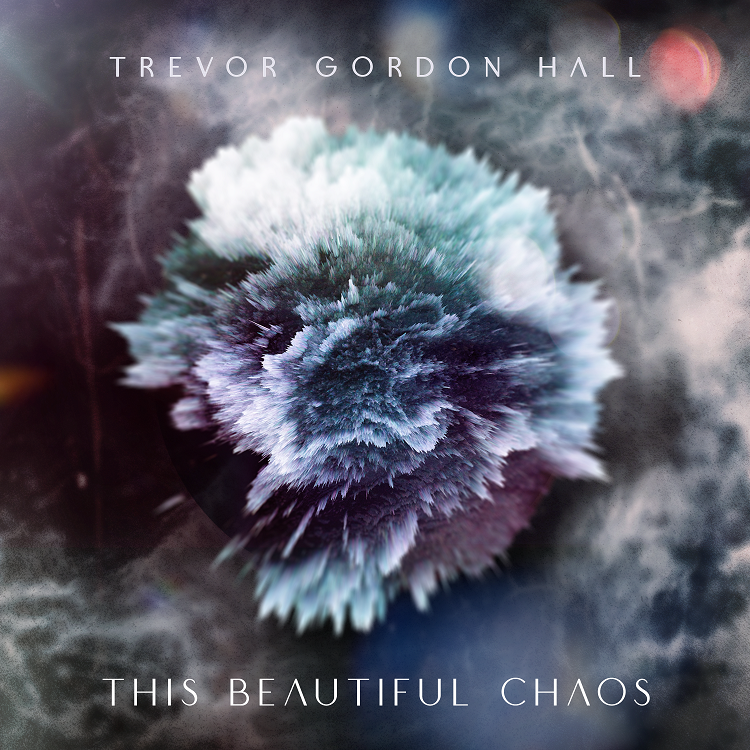 The album
Trevor Gordon Hall's "This Beautiful Chaos" consists of 10 tracks and plays for 45 minutes and 30 seconds to the full length and each of the tracks has been carefully composed despite sporting some kind of chaotic or free temper. In fact, this freedom bestows unusual beauty to the album.
1. Chase the Chills
Playing for 2:49 minutes, this is the opening piece and the shortest of all tracks. This opus prepares the listener for the sumptuous feast one would be treated with while journeying through the album. This track tells you that you are in for an unusual kind of music in discovering an altogether different dimension of guitar notes.
2. This Beautiful Chaos
This is the second and the longest track in the album playing for 6:1 minutes. This track carrying the same title of the album is indicative of the fact that this is the main course of the delicious feast that the album serves you. If you are a fan of guitar notes, you are in for some great moments of surprises and thrills while you meander through the track ultimately leaving you curious to delve into what the other tracks have got to offer.
3. Momentum and Meaning
The tempo set in the second track continues to take off in this track too that plays for 5:18 minutes. To say what he wants, the musician has invested in the purity of guitar notes without adulterating it by getting in any other instrument. The message is very clear, "Life gains momentum when you discover a new meaning to live"
4. Know Thyself
The next track is about delving into the depths of your heart to understand for yourself, the person that you are. Playing for just 3:54 minutes, this is a profound musical piece as creative as the other tracks.
5. The Presence of Absence
You get to understand 'absence' only because you get to perceive its 'presence'. The fifth track lasting for 4:28 minutes is a unique member in the album that looks to restore a balance between what is present and what is absent. The soft notes from the guitar strings set a serene mood to the piece driving into some deep kind of philosophy.
6. A Daddy and His Daughter
As suggested in the track's title, the sixth track with a duration of 3:57 minutes brings in front of you the joyful journey of a duo consisting of a daddy and his daughter. As the track moves forward, you too join them in their jubilant but unpredictable expedition.
7. Saudade
The term Saudade translates into a feeling of longing, melancholy, or nostalgia. When you relive some happy moments of your life sometime in the future, you get to experience a kind of longing to go back to the past to relive it in all its freshness. This is the spirit driving this track lasting for 5:02 minutes.
8. Resolution in Tension
Tensions of educative nature enjoin you to make some resolutions. The eighth track plays for 4:30 minutes and gives the listeners something unique that is reflective of some indecisive moments in real life.
9. Ontic Blues
This is a kind of joyful track and a thorough break out from the rest of the tracks lasting for 5:24 minutes. The freedom the composer enjoys puts him at a greater convenience to give you a special kind of chaotic treat you would never have experienced in your life otherwise.
10. At Peace with the Struggle
Every struggle ends in a tryst with peace. However, when you learn to stay at peace during struggles, the entire experience becomes something that is manageable and even enjoyable letting you focus on the lessons it drives. This track playing for 4:03 minutes prepares you for a kind of agreement with whatever life has got to give you. As the track closes softly, you land on some kind of somberness.
What to carry forward after listening
When you and I listen to this incredible album, we might also feel the words of Guitarist Phil Keaggy are justified when he says, "This is one angelic project, I have to say! I found myself anticipating every song and was delighted to absorb the precision and beauty of your guitar work. Your album is a breath of fresh air- start to End!" There is something highly original about this album and this unusual uniqueness gives it the special charm that permeates through all of its ten tracks.
Listen on Spotify: