"Tale of the Oakenwish" – Album review: Traversing Into The Other Worlds With Epic Music

Christopher Caouette puts his audience through a fabulous musical treat in his album: Tale of the Oakenwish. The epic music of such a breathtaking magnitude is featured only in classical movies and is rare to find in musical albums.  In letting you escape into other worlds, this album is a truly wonderful composition and you will thoroughly enjoy every second of it.
Famous as a fantasy music composer, Christopher is on a highly serious mission. He puts heavenly music to popular use. With amazing musical storytelling capabilities, the U.S.-based composer combines several influences into the production of his highly sought-after musical works. We see his musical talents inspired and nurtured by Celtic, World, Electronic, and Classical influences. In weaving grand stories into your imagination, 'Tale of Oakenwish' is a real marvel in the history of music.
Tale of the Oakenwish
Lengthy scores and surprisingly unusual kind of instrumentation make 'Tale of the Oakenwish' stand out as an exceptional New Age musical work in the genre of OSTs (Original Soundtracks) under the category of film scores. Every track of the album is accomplished with astounding perfection in a way it will add powerful wings to your imagination. The scores are heavily drawn from medieval music styles, eastern scales, and classical, new-age, and contemporary musical idioms. All in all, if grandeur is your expectation in music, this is a never-to-miss album you will want to preserve to come back to many times in your lifetime.
As I start penning down a review of this album, each of the tracks accomplishes an astounding dance of sounds in front of me. I am deeply impressed by the theme selection, a skilled choreography of tunes, rhythms, and melodies, and the masterful rendition of all the tracks that have together achieved this incredible feat in sound. Now let us take a tour of the different tracks of the album.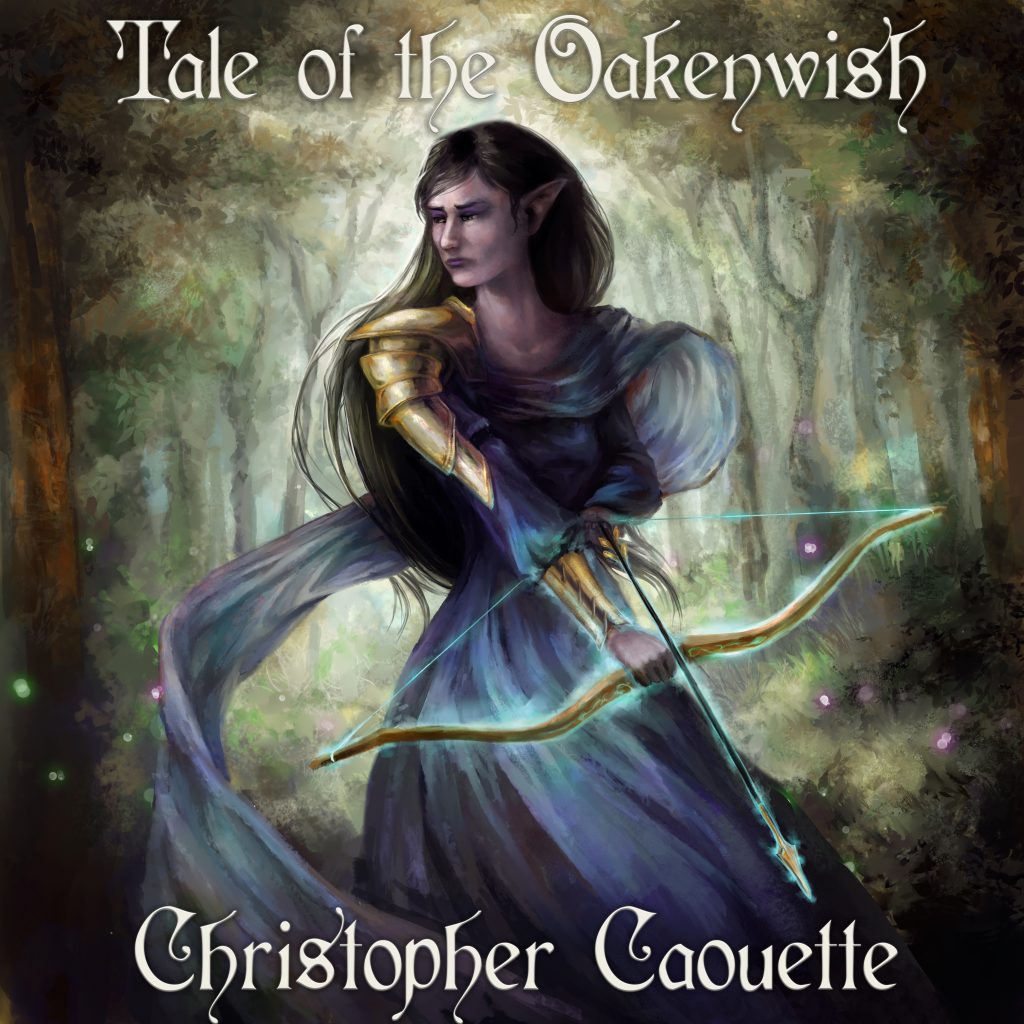 #1. Flight Of Cedarsong (3:55)
As the first track opens, the chirping sounds of birds welcome you to a natural land of wilderness. Very soon, you discover that the entry feels royal into an unearthly domain. A quick succession of stately melodies accompanied by majestic rhythms leads you through lands yet to be discovered. At 03:00 minutes, you reach the destination and the next 55 seconds feel like exploring the newfound land.  
#2. Forest Of Wishes (2:14)
The entire length of 'Forest Of Wishes' is woven with soothing melodies and silky tunes that tell you fairy tales you will love for a lifetime. The tunes accompany you to your dreamland where you get your wishes fulfilled in a relaxed fashion.
#3. Oakenwish (3:21)
Life is all about a bundle of wishes and how we go about getting them fulfilled. In this interesting mission, often music is a fitting companion to steer fanciful dreams. 'Oakenwish' is a meticulously rendered track to unleash the power of your imagination in the way you want. The notes are brisk right from the beginning and the piano tunes impregnated with a unique charm set you out with your cherished mission.
#4. Forest Of Mist (3:46)
The fourth track is a highly charming member of the album telling an altogether different story. The concept of 'Forest Of Mist' has received a fitting treatment in these mesmerizing tunes. As you explore the beautiful scenes of the misty tree canopies around, you are never in a hurry to wind up the story. Stay relaxed till the next track beckons you.
#5. The Fae's Gift (4:12)
Fully set in the concept of wild natural beauty, 'The Fae's Gift' helps surface the extraordinary composing skills of the artist. Amidst the wonderful gifts that life has given us, some friendly gifts are always desired for the feeling of recognition they do bring along. The fifth opus is a set in a pleasant mood letting us appreciate ourselves, our dear ones, and life at large for all that we have been given to enjoy.
#6. Kisyra's Dream (03:17)
Dreams are of two kinds: those that we dream consciously and those that occur to us when we lie unconscious into the spell of sleep. While we do not have control over the latter, the former adds charm to our lives. 'Kisyra's Dream' helps surface the power of our dreams in shaping our lives.
#7. I May Be One (04:06)
As against the other tracks that are predominantly instrumental, the seventh one is a vocal rendition of the song 'I May Be One'. Set at a high pitch, the singer's voice is captivating and powerful in delivering the song's message. Who knows, as life progresses, we may be the chosen ones to receive incredible gifts we have never dreamt of.
#8. Valor (02:39)
Valor is not only expected on the war field. We need valor combined with the confidence to face the odds of life and come out unscathed too.  The eighth track truly transports us to a battlefield through its powerful notes accompanied by majestic beats. In this virtual war happening inside of us, we are always the winner as we are never programmed to lose in life.
#9. Lament of Cedarsong (02:43)
Life is unpredictable. It does not bring us pleasures alone. Often, we need to go through losses and endure pains. The ninth track 'Lament Of Cedar' is set in a lamenting mood and in this way, it is a uniquely different member of the album. The mood, theme, and deployment of gloomy tunes together provide a vent to let out the sorrows that stagnated in our beings.
#10. Tale Of The Oakenwish Continuous Mix (30:42)
The tenth track has fused all the nine earlier tracks of the album together into a single piece for a non-stop listening experience of the full album in one go. When you come to this track, you will already want to go through the tracks once more to relive their charm. This continuous mix lets you do it in order to consolidate the fantastic experience you went through.                                          
Final word
Having listened to the album, you feel like having come out of the theater after watching a classical movie with an epic theme. The deep reach accomplished by the profound musical notes into the core of your being leave you with a sense of complete fulfillment. You continue to remain in the exalted state to which the music has transported you while voyaging through the tracks. You need a pensive mood and an undisturbed hour to plunge into these tracks and what is in store for you is a real music experience of an exceptional kind.