Review of Ronald Van Deurzen's New Single–"Pillars of Faith"

Journey From Darkness To Light With Music
Many musicians have invested in the power of music to emancipate the souls that are bound. Ronald Van Deurzen is a representative artist in this group whose works have inspired multitudes. Recently, I came across Van Deurzen's single 'Pillars of Faith'. I found this an exceptional feat in music that has the power to liberate you and me from our hard times when we look for some comfort and assurance to get us out of the darkness.
Afflictions, difficulties, and challenges are but a part and parcel of everyone's life. During trying times, the two reliable pillars that can support our life's mansion are our faith and perseverance. Believing in us, our dear ones, and life at large lets us keep moving in our journeys. This single underlines the importance of these life-sustaining aspects of our being.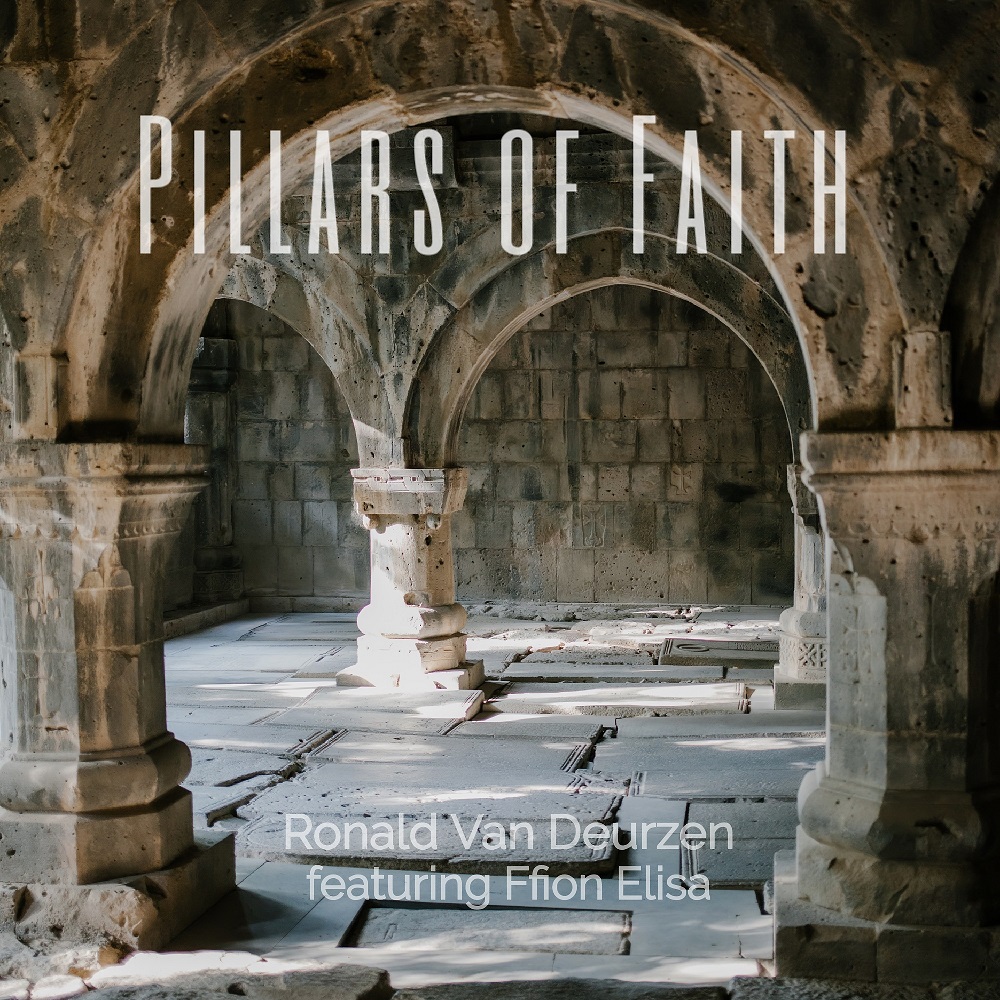 This new-age work largely carries Celtic and fantasy fiction influences. 'Pillars of Faith' is one of his marvelous singles in terms of theme, deployment, composition, and production. Any lover of New Age music is sure to admire Van Deurzen's mesmerizing piano notes accompanied by a light orchestra and supplemented by Ffion Elisa's angelic voice.
'Pillars of Faith' plays for 5: 41minutes. The single derives an exceptional charm from Van Deurzen's masterly notes showing the characteristic of ambient music. The composer has crafted an incredible opening that gives you a massive entry into the song. As you get started, you already feel risen above the shackles within the first few seconds.
Once Elisa's magical voice gets enthroned, the musical notes play in the background, harmonizing with the singer's highs and lows throughout the track. Elisa has such an astounding clarity in her pronunciation and tones, which imprisons you like a captive. Single-handedly, Ffion commands such attention from the audience that is possible only for a large band.
You start fully focusing on the notes, vocals, and tunes like a snake getting engrossed in the melodies emanating from a skilled charmer's pipe. The progression flows like a free-flowing stream that often gallops during contact with small pebbles scattered on the way. Though the clock keeps ticking as you move with the single, you almost enter a timeless state till the final note is played.
Give it a listen here:
Take Away
Life keeps moving us along the independent tracks it has laid for you and me. We hardly stop to look around and get conscious of the world other than our tasks and missions. However, our focused journeys can feel weary and burdensome especially when difficulties haunt us. During those moments, you certainly need to stop, refresh and recharge yourself before resuming your journey.
'Pillars of Faith' is an awesome creation in New Age music. Van Deurzen's exceptional production accomplishes a massive rework in us by relieving us from the pains and bondages we get to face. The single's mesmerizing effect can last for so long in us after listening to it. After playing it for the first time, I wanted to replay it several times and I am sure you will feel the same!