Single Review—April Sky (The Song Gardeners)

A Special Tribute To Distant Neighbors Blessing Us From Above
A view of the cosmos as it appears from the earth has always inspired humans like nothing else. Down the ages, people have been looking at the sky with awe and wonder. The sights of planets, stars, meteors, and other heavenly bodies are a topic of immense interest in astronomy, astrology, philosophy, and literature.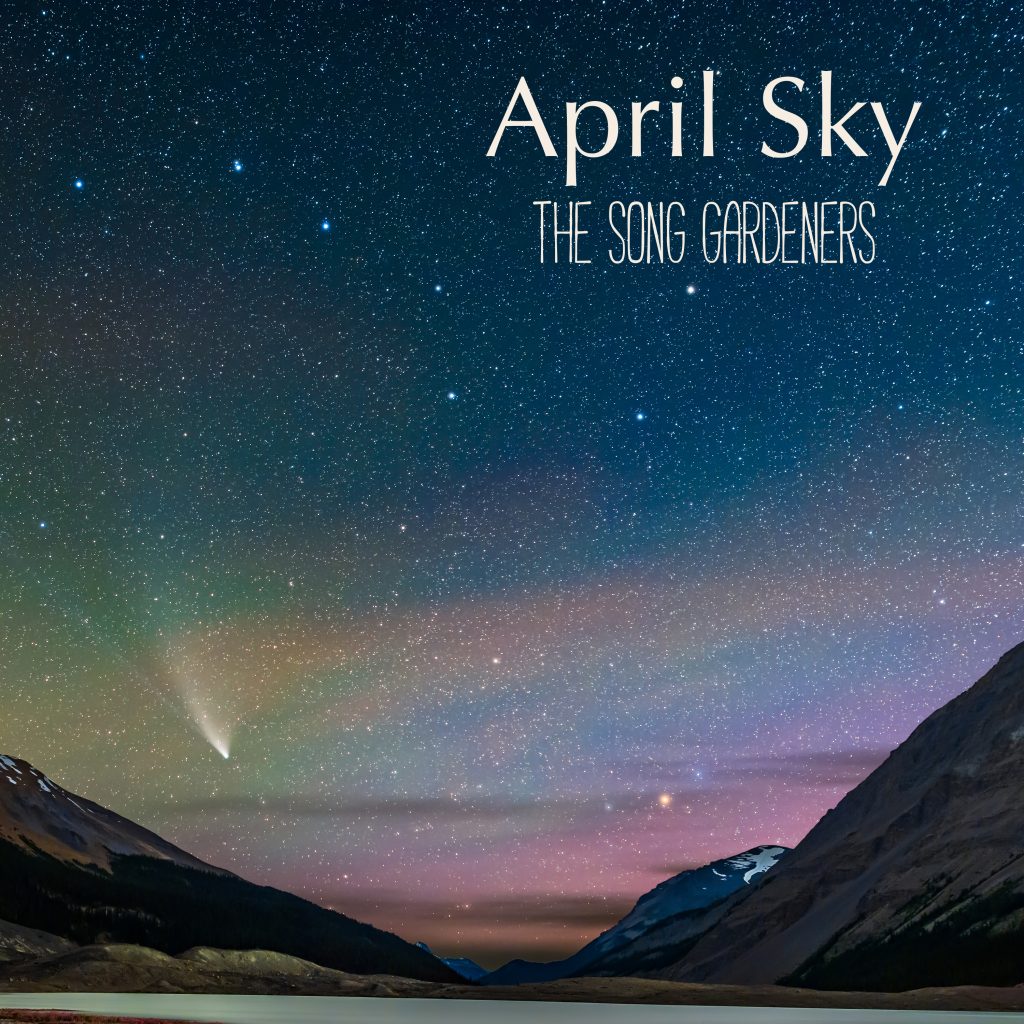 'April Sky', the newest single by 'The Song Gardeners' draws its theme from cosmic views. As usual, the team has done a phenomenal job this time too. 'Inspiration' is among the foremost reasons why people subscribe to The Song Gardeners and each of their releases seems to do full justice to this expectation.
In the first place, Corrie Dunn and Mary Gospe have done an exceptional job in the lyrics. I could not resist the urge to repeat the lines,
"We'll give you guidance and direction, mmmm
Love, light and protection
Under this April sky"
Estimable descriptions of different planets and constellations refresh our connections with those celestial objects. The songwriters have drawn heavily from the traditional concepts that have guided the human perceptions of our distant neighbors. Listening to 'April Sky', we get to celebrate our intimate relationship with the cosmos. We always have big expectations from The Song Gardeners and they never let them fail at any cost.
The ethereal musical atmosphere created in the beginning sets a heavenly stage for the song to unfold. Once you are prepared well for the auditory treat, what takes you forward is a four-on-the-floor dance pop beat rendered in a melodious combination of piano, synth, and bassline.  Gospe's vocals and Dunn's harmonies are at their best in this single. The meticulous composition is able to sustain our interest from the start till the end.
A lot is to be said about the teamwork evident in the production of this single. The contribution of every member of the team has helped achieve the goal the producers visualized in front of them. Gospe's lead vocals, Dunn's celestial harmonies, Butler's enticing synth, percussion, and bass, and Scheibner's tantalizing drums and guitar have all touched new watermarks tough to achieve.
Conclusion
Every aspect of 'April Sky' conforms to admirable standards. There seems to be a serious objective behind why The Song Gardeners have produced this single and hence it proclaims the band's tall achievements in loud words. I especially appreciate its lyrics, tunes, vocals, harmonies, and instrumental accompaniments. Listen to it when you need some inspiration and you will have several reasons to listen to it many more times besides recommending it to your dear ones.