Single Review—Durga Mantra (S. J. Jananiy)

Musical Invocation Of The Cosmic Mother
Sanskrit Mantras have a special charm about them. Some popular mantras from the Indian tradition have been widely used for worship, invocations, and meditation for so long. Durga Mantra addresses the feminine principle of Godhead who is the Mother of the cosmos. Goddess Durga in Indian tradition is venerated as the compassionate and all-powerful mother who destroys the wicked forces and protects the virtuous.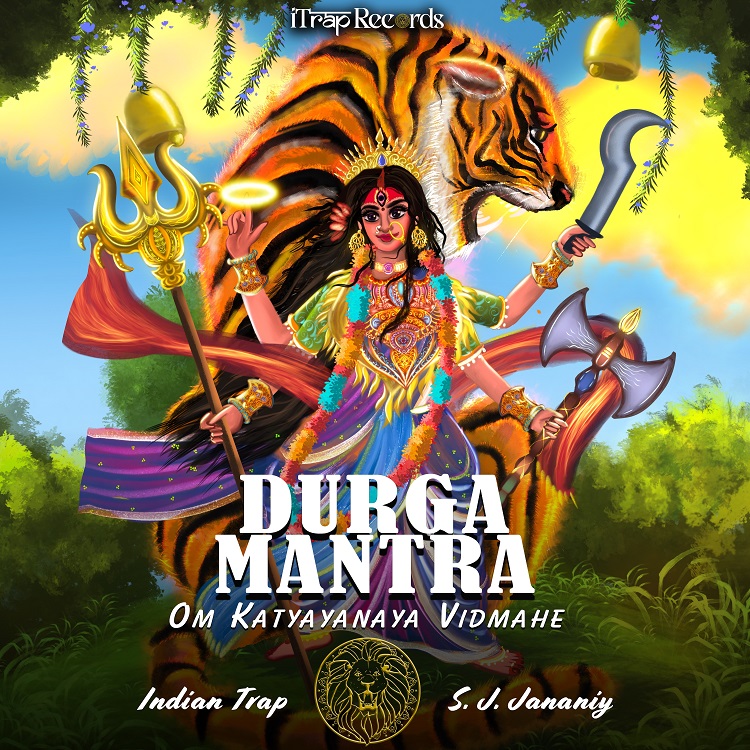 'Durga Mantra' by S. J. Jananiy is a charismatic rendering of the popular Sanskrit verse set into music. Ideally suitable for regular listening during worship and to provide a musical background for meditation, this single has been envisioned and produced in a masterly fashion that results from a deep understanding of music and how to invest it effectively for spiritual purposes.
Jananiy's several state awards and an enviable National Award proclaim her achievements as a skilled musician. A songwriter, musician and composer, her most favorite genres are Indian classical, modern Indian trap, western classical, pop, and spiritual music. All India Radio has rated her as an 'A Grade' artist. Starting her musical career at a very young age, Jananiy has two and a half decades of experience in music.
Playing for 3:15 minutes, 'Durga Mantra' is a classic experiment to prove that in Indian or western music, the genre is never a barrier to producing music for spiritual purposes. As the single plays, you are shifted to a world of contemplation and absorption. This single is fit to be played while meditating on the pictorial or symbolic form of Ma Durga in all her grandeur and majesty.
In this single, the verse known as Durga Gayatri Mantra' is repeated in multifarious tunes by the vocalist with the accompaniments playing in the background. The rhythms in the background make the song move briskly with the least slackness anywhere in between. Therefore, you are fully absorbed in the captivating music as you play it while praying or meditating. The artist has shown her full repertoire while interlaying some Indian classical-style renditions within the mantra along with some Western-style vocal effects. Usually, sung with a sound of the Tanpura or drone sounds, this one is totally unique and will be very likable to the Western audience.
Take Away
There are endless numbers of musical renderings of Sanskrit Mantras. However, you need an expert like Jananiy with her rare musical upbringing and exclusive talents that have helped this project set challenging standards for other similar experiments in music.
'Durga Mantra' will make a very valuable addition to your spiritual musical library. The very first listening of this song will let you feel this prayer chant is a masterly musical work that deserves to be preserved as a musical accompaniment during prayers.
Listen on Spotify: