Single Review–Reflect by Monster Taxi

Musical Reflection of Thy Self – Unusual Voyage to the Inner World
Virtual Reality has transformed the landscape of human experiences. Sophisticated VR tools make it possible for humans to experience several improbabilities. Now you can be in a distant land with your dear one or at an event without traveling a bit. Since long ago, before the advent of VR, music has been precisely doing this with avid listeners in a different way. If you can catch up with the spirit of the composer, music can take you to your dream lands, far removed from the boring mundane world.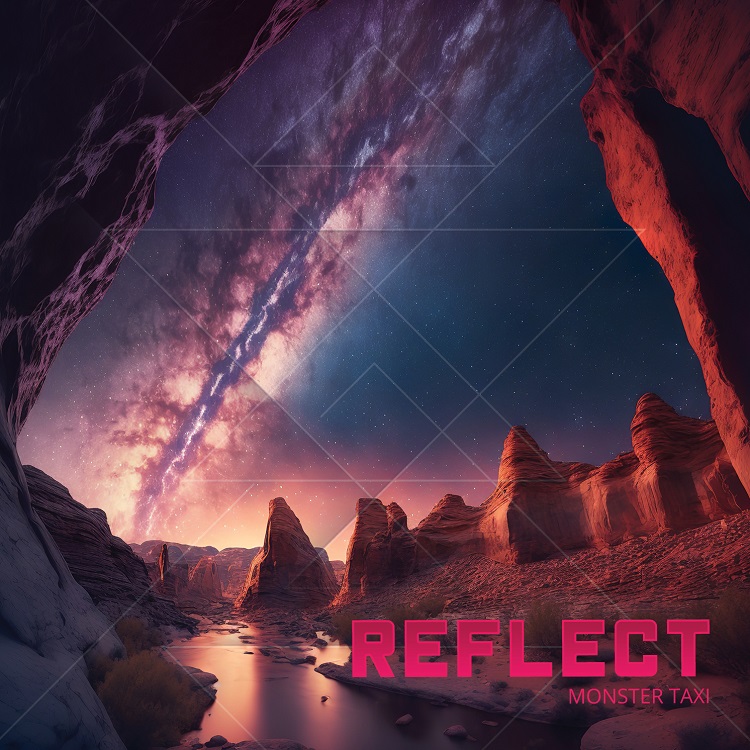 Monster Taxi's "Reflect" is a captivating track intended to serve as a musical guide on an astonishing auditory voyage. An assemblage of soothing melodies gently caressing your heart's muscles, "Reflect" lets you fly far beyond the universe's boundaries. During this process, what results is a sparking introspection – allowing your consciousness 'Reflect' your own self with pristine purity.
The tunes of this track are mesmerizing and the rhythms are enchanting. This composition inserves a special mention and place in the realms of electronic chill music. The virtual travel you get to experience with "Reflect" is something rare and probably unprecedented among your earlier musical listening. The harmonic fusion of rhythms and melodies in a suitable fashion to exploit the theme of the production reveals the dexterity of the composer.   
About Monster Taxi
The famed keyboardist and producer Jason Klein is well known as Monster Taxi in the world of music. He has worked closely on recordings with some indie artists like Maria Carey, Ricky Martin, and Earth Wind & Fire and later with Jason Wilkes, Kelly Alloco, Amy Barbera. Under the name Magic Sauce, he remixed Franz Schubert's "Ave Maria" which was featured on Billboard Magazine and charted on DJ Times.
Some of Monster Taxi's Tunes like 'Boogie Makes a Splash' and 'Cosmic Love Juice' were featured on Ministry of Sound's dance compilation. Some of Monster Taxi's remixes and re-recordings were featured at sporting events. A few highly quoted dance mixes of Monster Taxi are Miami Spice, Cluck Old Hen, Do the Hora, Motivate, Tank and the jazz song, Ocean Drive. Many of Klein's re-mastered compilations have chartered in Billboard Magazine.
Take Away
For me, listening to "Reflect" was a kind of reading a book of philosophy and hence was a pure delight. The music in this single widened my perception and awakened me to a reality that is not an everyday experience. I recommend listening to this track with an open mind. Extend your total cooperation and work with the artist to discover what he wants to show you. Choose an undisturbed time and setting to give yourself completely to this song and you will know what the title "Reflect" means to you in your specific case.