Single Review—Luminous Fields by Michelle Qureshi

Surfacing The Infinite Calmness Embedded Deep Inside You
The world of music is like a multi-cuisine restaurant. Depending on your mood, interest and what you want from music at the given moment, you have to choose the right music from the galaxy of menu containing works of different schools of artists and compositions representing different genres.
Music for contemplation and meditation is a popular concept with distinguished compositions pouring into this domain from world renowned artists. However, it calls for a special talent to charm your mind effectively and imprison it in a different plane, letting it discover an exhilarating peace.
Luminous Fields – musical composition for deep contemplation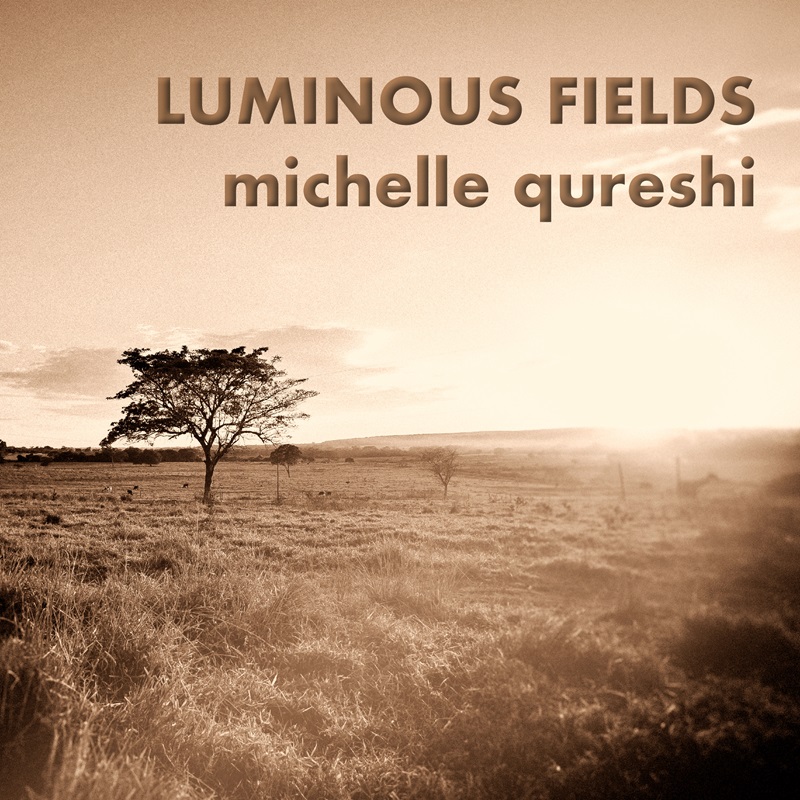 Michelle Qureshi's new single "Luminous Fields" is being released as a prelude to her upcoming album "A Day On Venus". As a piece of music for contemplation, meditation and self-absorption, I found "Luminous Fields" stand out as an illustrious work.
Qureshi is a multi-instrumentalist, highly renowned for her peaking talent in playing acoustic guitar. Through her intricate compositions, she is capable of inducing a wide range of emotions in her audience. This time in "Luminous Fields", she has chosen to reserve the center stage for the Native American Flute, ably coupling its capabilities with those of a piano to deliver a definitely soothing melody.
As the single opens, a assuasive state of calmness encompasses you and you begin to experience a serene and expansive state of mind. The peaceful and comforting notes delivered on the flute and piano surround you and create a serene world around you where you begin to discover absolute peace. The extent of relaxation you feel is awesome, and is of a rare and redeeming kind.
The unique power of Qureshi's single ensues from the long winding notes spread over harmoniously shifting tones. The comfort you will experience from the single makes you crave for multiple listening of this rare and masterly composition.
Take Away
Listen to Luminous Fields in a calm and undisturbed setting to experience what the artist wishes to deliver you in the fullest measure. Probably, every other time you listen to it, you may discover new vistas of contemplative serenity. I found this music worthy of adding to my favorite collection to which I will get back whenever I will want to. I am quite sure you will share my feelings at the very first listening of this incredible composition.