Review of Ronald Van Deurzen's Album: Imaginations

Everything you do during your formative years adds to the value of what you do when you feel you are ready to deliver. This is what is quite visible in the songs of Ronald Van Deurzen, a Dutch pianist and composer, who has traveled and explored various genres of music and have created music for the live audience, session recordings, original albums, and also for bands and games. What a rich experience to offer to the listeners!
I got the chance to plug to his compositions for the first time, and I am already looking forward to more music from him. There is an undeniable connection!
Album Name: Imaginations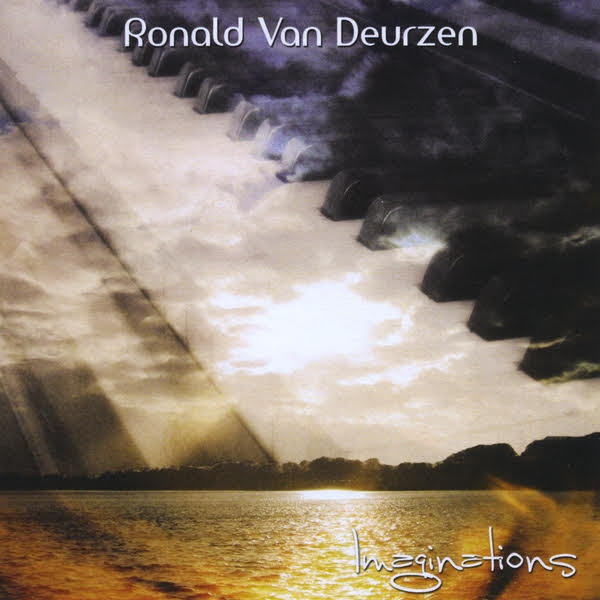 Artist Name: Ronald Van Deurzen
Total Time: 52:21
The album contains eleven songs allowing you to go with the flow for almost an hour.
It opens slowly like a "Little Falling Flake" that suspends in the air for brief milliseconds before it gently settles down on the surface. 'Imaginations' invites you to slowly settle yourself, before it takes you on a journey of your imagination.
The first thing that came to my mind when I heard "Early Years" was peace–soothing and inviting you to relax in its sonic arms.
"Moon Flower" is a soft Piano piece inviting you to admire the nature around you, yet at 2:30s, Ronald shows you what he is capable when it comes to composing and improvisation with the Piano.
Giving ample space to expand your imagination, Ronald brings you to "The Beaches of Heaven." What a grand and wonderful piece it is–ambient and heavenly sounds, before, at 4:10s, the drums, the Piano, and the vocals make it a joyous celebration. It also happens to be the longest track of the album.
"Midsommar Känsla" is a very unique piece resplendent with nature sounds and the soft Horn. Meaning "Midsummer Feelings" in the Swedish, it is a very touching piece, and I think it served as a prelude to "Come Back Because I love you" keeping the feeling alive.
Delicate and very touching notes are delivered by Ronald in every song, and it shows the sensitivity and sincerity with which he composes his music. There is a meaning behind every sound!
"Winterdrops" is a true ambient number and invites the listener to float with warm winds during the chilly winters. I felt it filled with a lot of emotions.
I was almost stunned by the composing brilliance of "Momentum Figures." It is hard to describe what I felt because of its grandeur and range. It sounded like a full-album in itself.
The album ends with a thematic number "Stuck in A Dream." As I mentioned earlier, every sound is meaningful, this song is the demonstration of that fact–you will feel almost there in your dream, desperately trying to get out of it. Truly a soundtrack of your imagination! What a realistic way of presenting the power of sound!
Ronald has been playing and composing music since his early teens and his exposure to a different kind of ambiance, atmosphere, audience, and the ask is quite visible in his songs–there is versatility and a definite mastery of the intent. He delivers what he sets upon on doing in any particular song.
Though this album was composed in 2012, it is recently released on Bandcamp, and I am sure listeners will enjoy it like a freshly-dug treasure!
Listen to Imaginations on Spotify: