Review of Album The best of David and Diane Arkenstone

Album: The best of David and Diane Arkenstone
Artists: David Arkenstone & Diane Arkenstone
Producers: EverSound
Total Time: 73:51
I am not a professional reviewer of music and do not understand music in its technicalities. However, music overpowers me like nothing—I have the capacity to listen to music for almost every second. Though I have listened to various types of music; met various musicians hailing from different genres; yet I am not comprehensive in my range if you want me to name the types of music.
But when it comes to music that this CD contains, you just stop writing and tune yourself to a continuum that makes you lighter than air and let you float towards another plane of existence. As I can guess from some readings online, the genre of music in this CD sounds Celtic/Trance/New Age.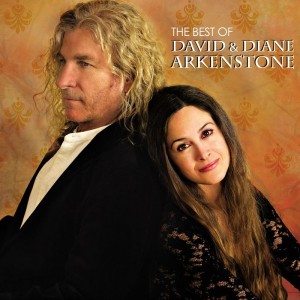 I will try to limit my review from technicalities but more on the appreciation part of this album. I received this album directly from Diane, who so graciously sent it across the "seven seas" and let me tune myself to some soulful music.
The album contains 16 well-selected pieces of David and Diane Arkenstone. The very first piece is "Jewel in the sun" from the album "Jewel in the sun". The music is strongly supported by percussions and pulsating synthesizer and the voice of Diane swirls around to give the album a perfect start.
"Spirit of Excalibur" touches your heart with violin, piano and flute with soft touches of percussion. "Edge of the world" involves various percussion beats with Diane providing pulsating voice to render a totally different piece. The 4th track, "night flight", is totally out-of-the-world. It transports you directly to the upper regions of consciousness. As you move forward, the album takes you to a journey of various moods of music.
The album produced by EverSound is an effort worth appreciating and acknowledgement. Team 2INDYA had been tuned to this music since we received it. We wish David and Diane love and peace!
Names of the pieces/tracks:
| | |
| --- | --- |
| Track | Album |
| Jewel in the sun | Jewel in the sun |
| The spirit of Excalibur | Avalon: a Celtic legend |
| Edge of the world | Following the equator |
| The angel's voice | The healing spirit |
| The red tower | The grand circle |
| Night Flight | Spirits of the rainforest |
| Through the veil | Aquaria–a liquid blue trancescape |
| Morning mist | Reflections from the wine country |
| Firefall | Spirit of the Canyon |
| Ocean dreams | Oddysea |
| Seduction | Echoes of Egypt |
| Flight of the raven | The spirit of Mesa Verde |
| The white feather | Ancient voices |
| Horizon of stars | African skies |
| Arwen and Aragon | Middle earth |
| Rhythm of the night | Rhythm of the earth |