Review of album Best of Diane Arkenstone

Album: The best of Diane Arkenstone
Artist: Diane Arkenstone
Producers: EverSound
Time: 73:40
This album was the second of the set sent by Diane to team 2INDYA. We are once again delighted to write about this album and convey our gratitude towards Diane for letting us plug to such a wonderful music.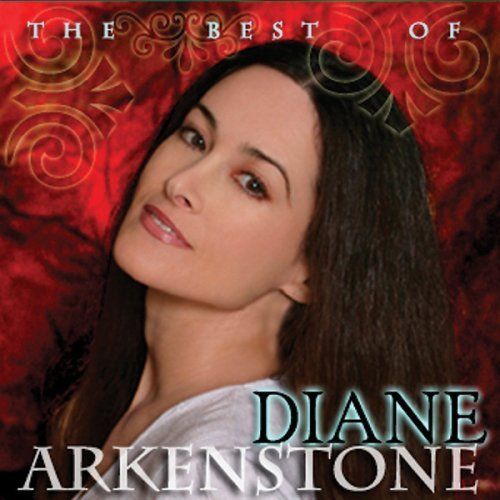 The songs contained in this album are taken from 14 albums of Diane. There are total 16 tracks in it and all of them are worth listening repeatedly.
The very first one, the secret garden, opens like a petal of a flower that is ready to spread its fragrance when it blooms completely. With light percussions, it moves slowly and softly.
Under the blue sky, the next track in the album, has guitars, fast percussion beats and chorus to provide the tempo. Diane's voice provides a refreshing gust to it.
The mood quickly moves to avalon, where violin and piano takes the center-stage. After some percussive moments, a slow walk is on its way.
Rhythm of the forest, as clear from the name, is replete with voices of sylvan kingdom while the guitars sometimes goes close to the song "Hotel California" of another sylvan creatures "Eagles"! A lovely piece, indeed!
The nest one renders a Sanskrit Mantra—Om Shanti, which prays for peace to prevail. Set in melodious sounds of guitar, the piece carries the vocal prayers through various acoustic modes.
Thus, the album moves forward with a variety of moods and soundscapes—I would compare the album with a sea of music where 14 tiny streams of Diane's merged to provide various tastes at one place.
Names of the pieces/tracks:
| | |
| --- | --- |
| Track | Album |
| The secret garden | The healing spirit |
| Under the blue sky | Jewel in the sun |
| Avalon | Avalon, a Celtic legend |
| Rhythm of the forest | Spirits of the rainforest |
| Om shanti | New Release |
| River of creation | The grand circle |
| Voice of the sea | Aquaria, a liquid blue trancescape |
| The hills at sunset | Reflections from the wine country |
| All is bright | New Release |
| Canyon dreams | Spirit of the canyon |
| Freedom of movement | Trance world |
| Across the sands of time | Echoes of Egypt |
| Kiva ceremony | The spirit of Mesa Verde |
| Precious waters | Ancient voices |
| The river winds through the night | African skies |
| The grey heavens | Middle earth |