CD review of Radio God by Get Tribal

Album Name: Radio God
Artist: Get Tribal
Total Time: 45:14
I heard this album in different conditions using different platforms and different speakers–first I heard it traveling in a Metro in my Apple iPod 4 using earphones.
Then, I played it on my Lenovo laptop sitting in my bedroom.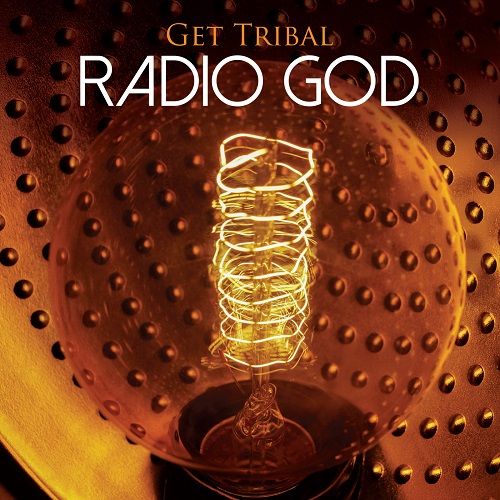 The effect and my reaction are different–in the Metro, it felt very energetic and catchy like modern tunes usually available in pop albums, etc. However, on my laptop, it gave a very strange texture. It had certain elements which made it very thematic and conceptual. I was quickly able to relate it to a vibrant collection of music, which can pump lot of energy in your veins.
Talking in spiritual music terms, it is not meant for meditation but for action–spirituality demands withdrawal of senses from the outer world so that one can focus one's energy on the inner world. However, it also demands action, which is like the concrete expression of what's gained through wisdom.
I felt this album prepares you for this second phase of spirituality. It sounds as a clarion call to plunge into action and plague the world with positivism–to spread the virus of goodness through deeds rather than prayer.
I could easily notice the element 'fire' being more prominent throughout all the songs.
Indeed, a beautiful tapestry of conceptual music for spiritual enthusiasts who believe in doing action and sweating for the welfare of the world.
If you are one, listen to this album, and feel the adrenaline pumping. Give yourself a dose of this musical potion.
| | |
| --- | --- |
| Track Name | Duration |
| Guip: Sunrise | 04:30 |
| Ruah: Breathe | 04:48 |
| Beja: Elegant Flow | 03:06 |
| Taba: Out of the Underworld | 04:43 |
| Radio God: Into the Outerworld | 04:51 |
| Keok: The Gift of Fire | 05:42 |
| Adon: Across the Sea | 03:56 |
| Ankh: Dancing Desert | 03:22 |
| Kshen: Remove the Red Dust | 05:27 |
| Kved: At One in the World | 04:49 |