Album Review of Serenity II by Michael Kollwitz

This is the first time I heard someone play the instrument called 'The Chapman Stick.' Well, my first impression was that it sounds like an acoustic guitar and somewhat similar to a Hawaiian guitar too but obviously, there is a difference in structure, size, and also the number of strings etc. apart from the playing style.
The first image I could form while listening to this music with closed eyes was sitting somewhere in a spa and enjoying my time. Being a completely solo album and no other instruments involved, the artist had to do everything on his own–creating the effects and feeling all by himself. If you got the time to listen to the entire album, you will notice that he has done a great job.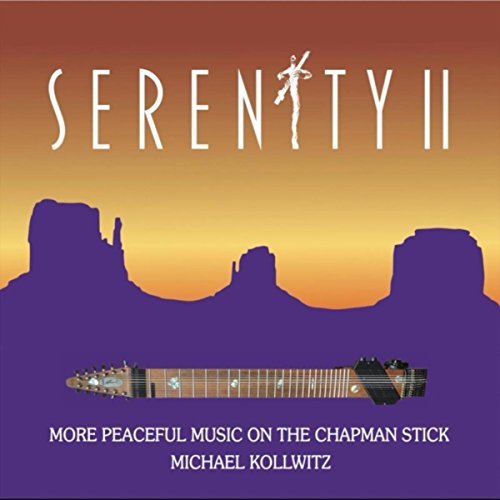 Album Name: Serenity II
Artist Name: Michael Kollwitz
Total Time: 61:25
As clear from the name itself, the album is a sequel or continuation of the previous album, which was very successful. There are 16 tracks on the album and all provide a distinct relaxation.
What I noticed very particularly is the weight the artist gave to every note in the 7th track 'Blue Skies.' The artist, by then, starts inviting the listener to pay more attention the music rather than being carried upon the sound in a more carefree manner. Music is often conversational where the listener is drawn into talks by music though it does all the talking!
Listening to 'The Chapman Stick' was a great experience, and I can't wait for some future music which may have more experimentation and maybe some collaboration with other musicians. Congratulations to Michael for another great music collection.
| | |
| --- | --- |
| Track Name | Duration |
| The Presence | 03:24 |
| Wrapped in Love | 04:15 |
| Climbing the Mountain | 04:11 |
| Clear Passage | 04:40 |
| Live and Let Live | 04:43 |
| The Balance | 03:12 |
| Blue Skies | 03:37 |
| Pure Signal | 04:47 |
| Welcome Home | 03:49 |
| A Greater Purpose | 03:08 |
| One with Nature | 02:51 |
| Shaman's Cave | 04:44 |
| Easy Does It | 03:11 |
| Breaking Free | 03:56 |
| Beyond the Clouds | 02:39 |
| Way of Knowledge | 04:18 |