Review of Terra Incognito–The Space Between by Richard Dillon
The name of this music album is intriguing but that is what a keen listener is always looking for–what's 'new' in the art, no? Well, for me, it is particularly attracting if there is an element of surprise. Music has been played on a number of instruments by a number of artists but each one creates its unique sounds–that's the beauty of music. It has the same notes but the combinations and permutations are always different and appealing to different people. You listen to the very first song of this album and you will know that you are up for a treat.
Music is a means to discover the unknown–to reach up to the depths of one's own self which otherwise lie covered and sheathed in ephemeral illusions. Richard has tried to carry the listener to such a space, which, though one's own, yet remains uncharted and unfamiliar.
The album also shows his repertoire of Richard and versatility in handling multiple genres of music giving a snapshot of his educational, professional and traveling experience. It is not as easy as it sounds!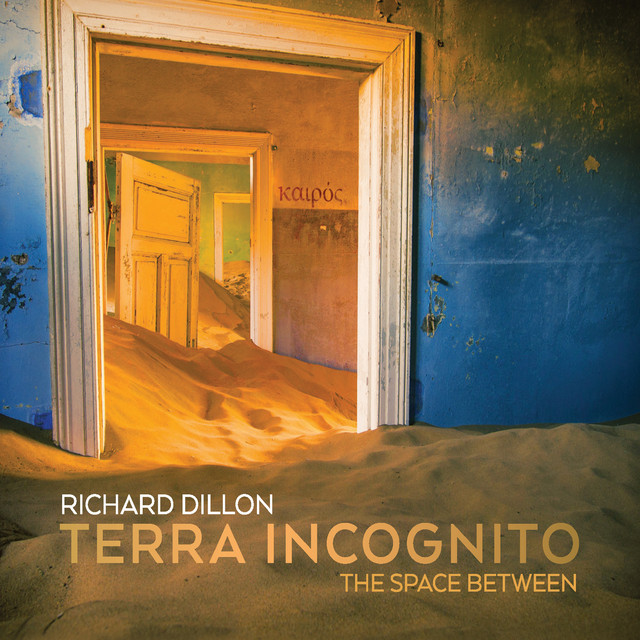 Album Name: Terra Incognito–The Space Between
Artist Name: Richard Dillon
Total Time: 74:19
A listener may find the sequence of the songs a bit difficult to synchronize because the order is not based on a particular theme. However, once the listener hears the complete album, they can have their own sequence based on their own preference.
Some of the songs are very short and you tend to feel that you would like to listen to more of that kind of music. My favorite songs are "Whalesong," "The Space Between," and "He Leadeth Me Beside Still Waters."
Ten songs out of a total of twenty-four of the album are revived. What struck me most about the album is the variety it brings on the table–it has vocals, piano, orchestra, and also ambient music. Kind of a potpourri for every taste. Or in modern musical terms, kind of a playlist to carry with!
It is not every day that you get so many songs in one album–I congratulate Richard for sharing his magic with the world.
| | |
| --- | --- |
| Track Name | Duration |
| Whalesong (Redux) | 03:09 |
| Green Flash (Redux) | 07:47 |
| The Space Between | 01:41 |
| Dust Devil | 02:12 |
| Ice Dancer (Redux) | 01:32 |
| Color Me | 01:59 |
| In Search of Chocolate | 03:44 |
| Leonardo's Flying Machine | 01:12 |
| Beside Still Waters (Redux) | 01:48 |
| Papillon (Redux) | 02:34 |
| Lead Kindly Night | 03:59 |
| It's All Right (Redux) | 02:57 |
| Cars | 01:32 |
| Voyager | 06:00 |
| Into the Mines | 04:58 |
| He Leadeth Me Beside Still Waters (Redux) | 03:23 |
| A Different Time a Different Place (Redux) | 03:28 |
| Light of Peace (Redux) | 03:08 |
| Goodbye for Now | 02:40 |
| Sea of Forgetfulness | 03:32 |
| Ha Long Bay | 04:06 |
| Missing You | 03:24 |
| January Moon (Redux) | 03:05 |
| I Could Care Less | 02:29 |