Review of Beautiful You by Matthew Mayer

In the era of social scrutiny taken to a new high; a time when every thought, action, and every moment of your existence is encouraged to be shared with others, the most important thing that is left behind is 'you.' Spending the least time with oneself is in vogue it seems, yet almost everybody goes through insomniac, sleepless nights turning sides on their beds because their conscience knows that something is missing in their lives.
This is what the album in focus here is all about–YOU! Matthew Mayer has weaved a magical compilation of musical notes that could lead you towards an inward journey–a resting place where you could talk to yourself and be at peace.
Just for starters, I would say it is one of the most impactful solo piano albums I have ever heard (It is the first time I am hearing Matthew's music!) in terms of its sonic quality. Every note seems to be telling you something–phenomenal!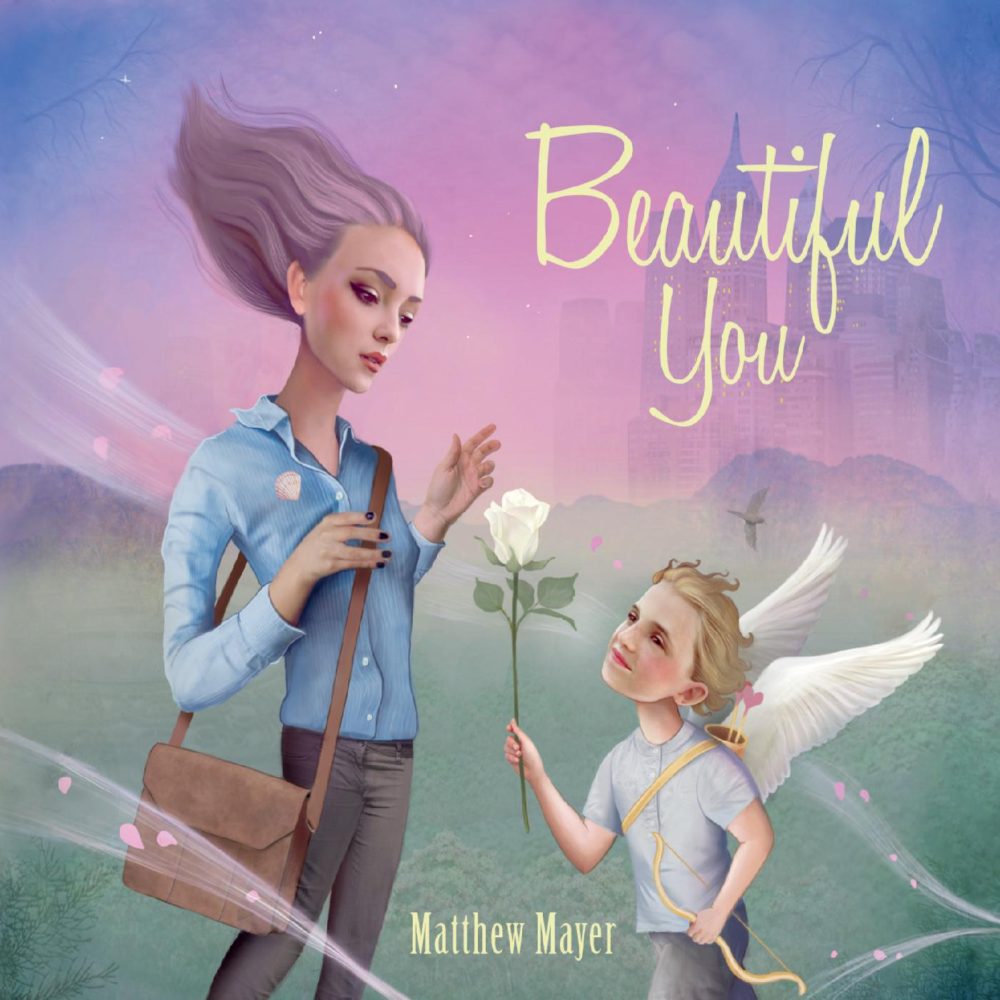 Album Name: Beautiful You
Artist Name: Matthew Mayer
Total Time: 44:04
The first thing that struck me about the album was its statement–Beautiful You. It sounded like a punching motto of a cause–a musical revolution that invites you to participate and be part of a march that leads you to 'you.'
You check the names of the songs and you will realize the daring call the artist has made to anyone who cares to listen. 'You Are Enough,' 'Fly Little Bird,' 'Beautiful You,' 'A Modern Introspection,' and 'Ordinary Way' are like the bold statements that dare you to look within and cast away whatever seems to be 'not you.'  There is something very special about these titles. Simple yet resounding the primordial truth of your being enough for everything. The only question that life throws to you is to recognize it 'In Spirit.'
The grandeur of the piano and the beauty it could conjure through the keys that are all 'Black & White' is just amazing. There seems to be a shade of color in every note, and every shade has the potential to light up an area of one's mind and soul. The art of a pianist lies in enlivening that color through the notes. Matthew seems to have caught the essence of that and have offered such beauty.
If you are looking to reconnect with yourself and want to acknowledge the assertion that indeed you are enough, treat yourself to the music of this album. It will reconfirm your faith in your beauty.
| | |
| --- | --- |
| Track Name | Duration |
| You Are Enough | 03:30 |
| A Modern Introspection | 03:04 |
| Raindrops of Amor | 03:23 |
| Fly Little Bird | 03:23 |
| Broken Mirror | 04:01 |
| Bill Next Door | 03:43 |
| Dreams VII | 03:39 |
| Beautiful You | 04:57 |
| Of Haunt and Hope | 03:16 |
| Tranquility | 02:50 |
| In Spirit | 03:36 |
| Ordinary Way | 04:42 |