Review of Voice of the Ancestors by Grayhawk
Dedicated to the sweet memory of his son, Christopher Emmet Gibney, this album has everything that a sincere listener would ask for especially if you are looking for something that is meditative, deep, and so poignantly spiritual. This is the second time in recent times I am hearing a father transmuting the grief of losing a child and raising the conscious higher through music. Jon Dahlander produced a beautiful album 'Songs for Smiler Mcgee' dedicating it to the memory of his dear son.
What a transforming experience is it to go through the process of losing a child, and at such an early stage! What bravery one's soul must develop to try describing the experience through music. I am just amazed at the courage and uplifting gesture of Grayhawk and truly send my regards for what he has done, and done so beautifully.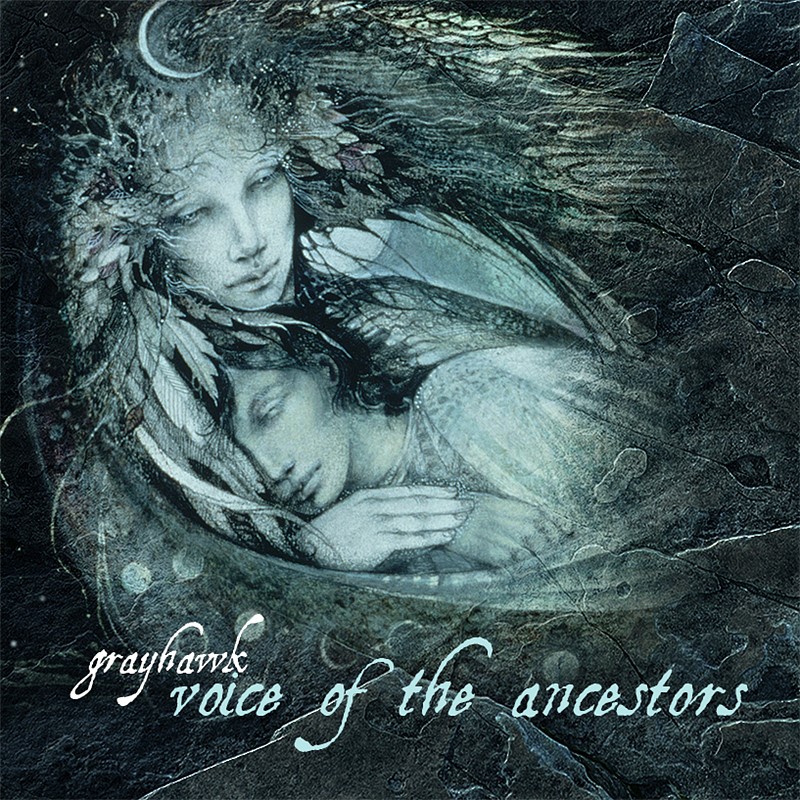 Album Name: Voice of the Ancestors
Artist Name: Grayhawk
Total Time: 48:11
The album is very spiritual in nature and carries an undercurrent of soul searching and calling that is richly irrigated by the experience that Grayhawk himself went through.
His travels and travails have both contributed to the album's beauty, and not to forget various other artists that have contributed so amazingly through their instruments and vocals.
There are eight songs in the album and range from very short pieces to longer ones. 'Transcendent Soul' is dedicated to the memory of his son and opens a portal of deeper sonic experience for the listener.
The title track introduces vocals and is very richly rendered. The choral-style vocal song 'Peace Prayer' has two versions. The vocals included in this song have English, Hebrew, Arabic, and Farsi–truly a unique combination worthy of the name. 'Ambient Meditation' is another unique piece allowing the listener to float in meditative reverie, enjoying the lightness of the sounds.
Reading the notes of the album, I came to know the inspiration behind various albums, and it is very enlightening, for the artist has captured the spirit of the world in the album and has tried to raise it to another level where peace could prevail. I wish more music to Grayhawk and may he continue to share his vision through his music.
If you are looking for some meaningful and touching music, this album would make a great choice!
| | |
| --- | --- |
| Track Name | Duration |
| Transcendent Soul | 03:12 |
| The Banteay Srei Temple | 04:57 |
| Guardians of Goddess Thien Hau | 06:08 |
| Voice of the Ancestors | 08:40 |
| Peace Prayer A' Cappella | 01:50 |
| Peace Prayer | 10:11 |
| Ambient Meditation | 08:08 |
| Peace Prayer (Short Version) | 05:06 |