Review of Hidden flowers by Masako

Is it the effect of living and imbibing two completely different cultures (Masako was born in Japan and she lives in the USA) and getting exposed to two extremities of life, which in turn widens your understanding of human existence and the subtleties that it responds to? Well, it could be that or the amazing ensemble of musicians that Masako got as for sessions on various songs of this album. The album, her fifth, is a rich mixture of sounds that trigger soothing neurons. She asks questions and assists in the voyage of the listener, who would experience various moods with the album
In the unexpected times such as these, there could be nothing more beautiful than a peaceful audio sensation when you are sitting in your chamber, pondering and reflecting on things that matter in your life.
Album Name: Hidden Flowers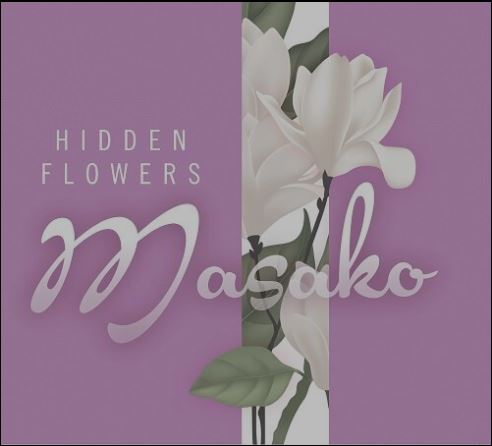 Artist Name: Masako
Total Time: 64:22
There are a total of 12 tracks in the album, and each one has the potential to leave the listener with something. I always like this aspect of an album where every song has a stand-alone story of its own.
The album starts with a solo piano piece before Masako lets the songs bloom with multiple fragrances and colors of various instruments.
In 'Age of Flowers,' Premik Russel Tubbs plays a haunting melody on the flute, which reminds you of Asia, and Jeff Haynes adds his subtle rhythm effortlessly. I so much like this ability of his. Eugene Friesen with his cello can take a song to an altogether different level, and he does so to this one too.
The trumpet in 'Acadia' is something that can enchant your heart like none other–Jeff Oster has this uncanny ability to make his presence known with the very first note on his magical instrument.
'Remember the Rain,' is another solo-piano piece in which Masako creates pulsating layers of music prodding and guiding your mind to unknown spots. You will notice the growth of emotions as she overlaps the notes played by the left-hand and the right-hand together.
It is with the track 'Observing M31' that the mood of the album changes from reflective to free-flowing. As I talked in the beginning, the mood-swings will happen.
'Forgiving,' as indicative from the name itself, is once again a slow melody, reflective and asking you to go deep with every keystroke of piano and vocals that carry you aloft.
'Eternal Bliss' brings the sombre yet triggering sounds of the violin–the song breaks into various stories as if the self is engaged in sonic talks with itself.
'Southbound Flyway' brings in the trumpet and rhythms in stable phrases that instill some strange kind of surety to the journey. Charlie Bisharat's violin and the flugelhorn slowly gain momentum to give it a sublime touch.
After the playfulness, Masako returns to the reflective mood again with 'Suddenly Cherry Blossoms.' The beauty of cello's depth is audible and so enchanting.
'Winter People' weaves a short-story, where the frigid grounds pulsate with undertones of a beating heart. Somebody who awaits for the sun to shine, as the whole world is waiting right now for some good news against the fight with Covid-19.
'Central Park Retreat' is a soothing balm with mesmerizing vocals of Noah Wilding and the alto flute bringing the album to a close.
All the songs are composed by Masako and one wonders how did she envision every song with so many musicians at her disposal–everyone capable of rendering the magic touch of their own.
She is considered a very capable pianist, and you can see her composing capabilities in this album with such grace. This is the first time I am hearing her music and I can very safely say I look forward to more such gems from her–wishing her more gifts that she could share with the world.
A must-have collection in dire times like these!
| | |
| --- | --- |
| Track Name | Duration |
| Harajuku Memoir | 04:58 |
| Age of Flowers | 05:57 |
| Acadia | 05:57 |
| Remember the Rain | 05:38 |
| Blossom River | 05:35 |
| Observing M31 | 04:33 |
| Forgiving | 04:36 |
| Eternal Bliss | 04:59 |
| Southbound Flyway | 07:27 |
| Suddenly Cherry Blossoms | 04:45 |
| Winter People | 05:40 |
| Central Park Retreat | 04:17 |