Interview with Ronald Van Deurzen–A Pianist Who Wears Many Hats

We talked to Ronald Van Deurzen, a pianist from the Netherlands, through an email about his journey as a musician and a composer, and how the pandemic and technology has changed a musician's life and approach.
Q1. Share a brief story about how you got attracted to music.
I've always had creative interests since I was a child. From music to poetry and arts. There have been numerous composers and musicians that inspired me to want to pick up an instrument. But it was my own curiosity and drive to want to create something artistic and meaningful that led me to choose music. The instrument paved the way and the rest is history.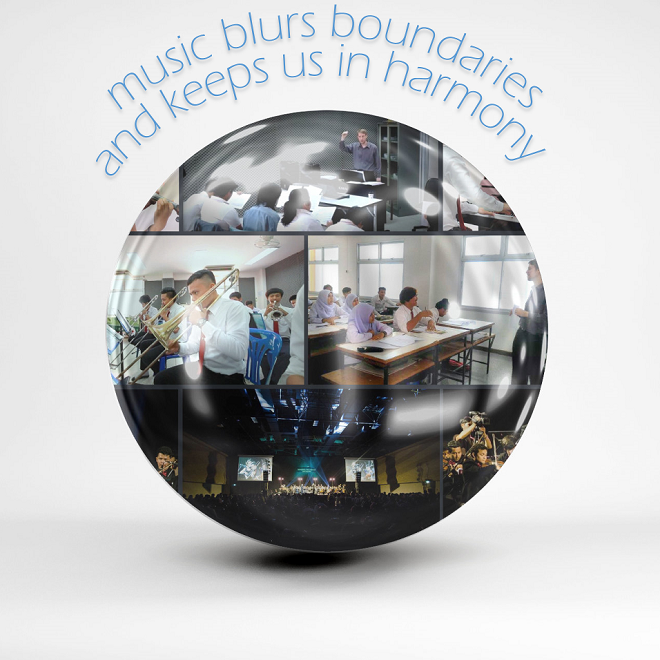 Q2. How did you choose the piano as your favorite instrument?
I started out on piano and organ, which was something my parents had standing in the house when I was a child. The organ had drawbars, rotary and different ways to manipulate the sound. I could dress up my playing style with it and experiment, similar to what you do on a synthesizer. However, the organic sound of the piano with its full embodied lows and celestial highs was where I felt connected to the instrument the most. It felt alive. I wanted to make it sing and do something magical with it.
Q3. You have ventured into different roles as a musician, from being a composer of a new age to orchestral work and also for film scores. Which one do you like the most?
It's the role of a pianist/composer which I enjoy and identify myself with the most. But that is regardless of style. When writing music for visual media, I may be asked to create music in different styles, such as rock, an orchestral cue, or a synthesized soundscape, and take things into account like dialogue and narrative. It requires me to be like a chameleon. That suits me perfectly since I don't necessarily bind myself to a particular musical style.
Most of my roles feed into each other. Playing a lot of live performances early on, working with sound technology, teaching music, writing orchestral music, and having my arrangements performed by a large live orchestra in Asia – all of these things have shaped the way I play & compose in one way or another. Working with peers from a different culture also increased my understanding of that culture, their instruments, and different musical aesthetic. Producing my own albums is great as it gives me freedom and lets me be on top of technology and the managing side of things.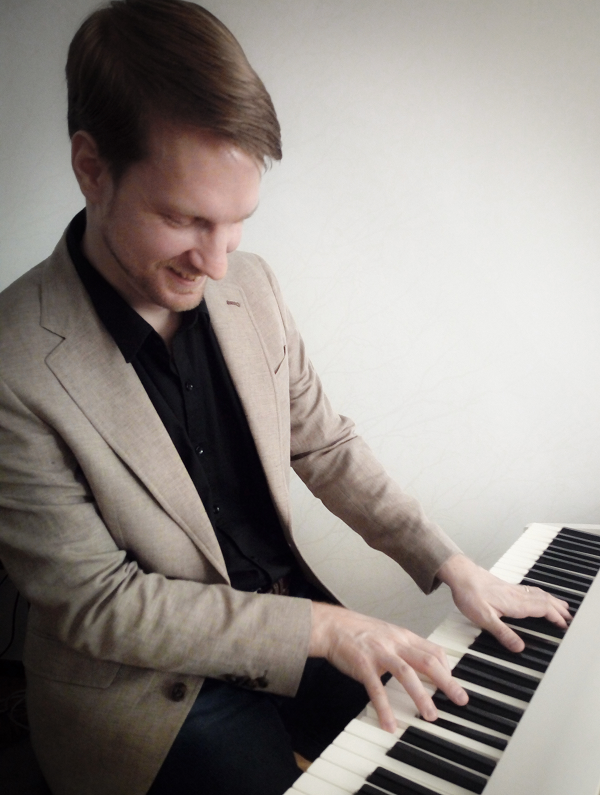 In New Age/global fusion I have a lot of creative freedom. I may include ethnic instruments, move in and out of textures, or I can keep things intimate with just the piano. A piece such as 'Hopeful Bliss' and an older piece such as 'Moon Flower' are completely different. Some of the most heartfelt music I've written has in fact been for just the piano as a solo instrument. By setting parameters on myself it allows me to channel in on the spiritual message that I want to say with the music. As a composer, it really lets me make it my own canvas and I love that.
Q4. What brings you maximum satisfaction as a musician?
Being able to say something new and fresh with my music. It is an artistic craving. If I manage to do that, it can be immensely satisfying. My travels are an inspiration for this. I also believe music in general has the power to make people's lives a little bit better. We have noticed during the pandemic that music has a value far greater than the implied commercial intend. It's great when I receive feedback from people who've been touched by the music in a deep way. Especially if it can reach past language & cultural barriers. Music blurs boundaries and keeps us in harmony. It can make us feel unified and more globally conscious. I'm grateful for being able to contribute to this ideal with my music, no matter what kind of project or musical style I am working on.
Q5. Which one do you like more–recording or performing live?
That's a tough call. Playing live is about energy, improvising, and being spontaneous. That's why many of my pieces started out from improvised ideas, where I put myself in a dimly lit room at the piano, simply start playing and capture everything that comes out. I then pick out any interesting ideas to develop further. Or I throw it all away! (laughs). Recording requires you to zoom in on every little detail, filter them through a very self-critical lens, and improve on it. It is important not to get stuck on that or it can cause you to hold back some of that 'in the moment' spontaneity, which in the end is where the magic of the music is. When playing live, on the other hand, your music is reaction-based. It is what it is in a moment of time. While this is exciting, for me the process of composing/recording music does ultimately lead to the most enjoyable road. It leaves you with a blank canvas to be painted, where different instruments, melodies, and harmonies provide it with color. And there really is no limit to your own imagination when it comes to bringing your musical vision come into reality.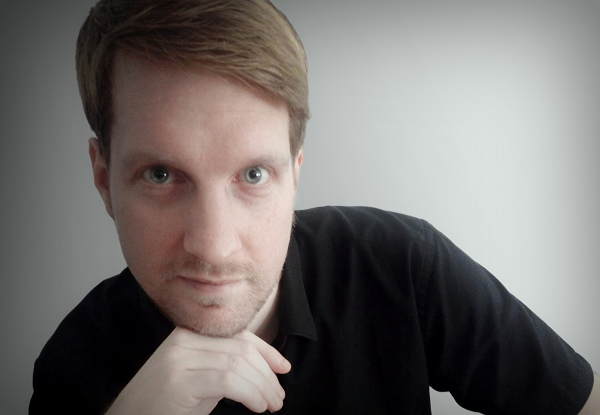 Q6. In the wake of the Pandemic, how do you feel musicians should also know how to use the technology effectively so as to stay in business?
There is no way around it. The pandemic has forced musicians to rethink their approach to producing music, releasing music, collaborating, and marketing music towards an audience. Many musicians have to think 'outside-of-the-box' and find new ways to use technology to monetize their music and talents.

Q7. Share about your future composing plans.
I'm currently creating music for my upcoming New Age/global fusion album which I am very excited about. Many ideas for the album have been written during my time in both Northern Europe and Asia so there will be influences from either on the album. Each of the pieces is based around a concept or idea with some of them moving into a larger more powerful sound. My recent single for the album is called 'Hopeful Bliss', which has won the OWMR Oneness Award, representing hope for global peace and harmony. You can listen to the song here. I'm also writing an educational music book and will be playing piano & organ on a few different rock albums, including the new Euphoria Station album which is folk-rock with some amazingly talented musicians.
Q8. Any message for our readers?
Stay safe during these troubled times. Be there for each other and be grateful. Keep your hopes and dreams up and enjoy the music.