"Liquid Mind XIV: Simplicity" – Album Review: Putting Music At Work With Human Minds

Chuck Wild's Liquid Mind albums enjoy a distinguished place in the domain of ambient new-age music. Applying music for therapies, meditation, and mind-calming is not new to us. Producing music for these purposes, however, requires a specialized musical aptitude. The "Liquid Mind" album series is clear proof of Chuck Wild's exceptional abilities to put his music at work with human minds.
Wild's bestselling albums have consistently scored well on Billboard sales charts and iTunes USA New Age chart quite many times. Chuck's music has drawn inspiration from the accomplishments of Beethoven and Brian Eno, Bartok and Rachmaninoff, Bach, Chopin and Fauré, Duruflé, and Brahms.
Wild is highly fond of slowness in his music. The majority of his compositions sound serene, tranquil, and uplifting. In one of his quotes, Wild observes, "The ultimate compliment to me is that people fall asleep to my music. Liquid Mind is functional music, assisting us to be tranquil at those times when that may not be easy."
"Liquid Mind XIV: Simplicity" is the eighteenth album in this series. The artist intends to gift this musical work as the perfect companion for sleep massage, meditation, and several other therapies. The mesmerizing tunes of the album make it easy to tame your mind. The charming music of the album works like a magic wand in the hands of a god-man and helps liquidate your mind. With a liquid mind, meditation, calming, and healing are extremely easy to achieve.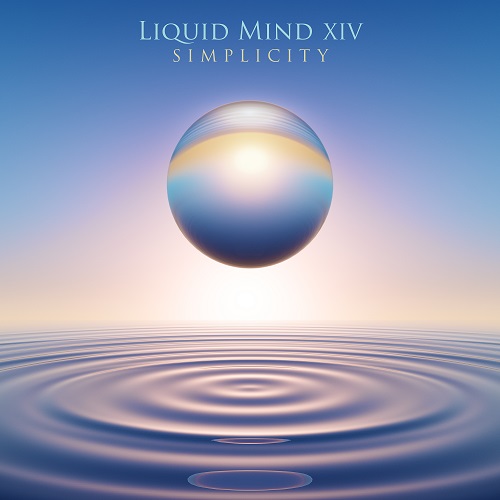 Now it is time to walk through the different tracks of the album to explore how they work with our minds.
#1. Transcendence (10:47)
The power of the human mind is immeasurable. It can reach unseen worlds in a moment. Often this swiftness accounts for its waywardness and controlling it can appear to be a mission impossible. The first track 'Transcendence' is a bundle of ambient tunes that can closely interact with the mind and help evaporate it to a transcendental state. This track is an ideal choice to play during meditation. When you become familiar with the tunes of this track, you will find it easy to focus your mind during subsequent attempts.
#2. From My Heart To Yours (08:07)
True love is selfless. It gives and never seeks; it always blesses, but never feels bad when cursed. The second track titled 'From My Heart To Yours' teaches us how to exercise unconditional love. In the process of exhibiting true love, we forget our identity and feel one with the expansive cosmos. Our energies grow boundless and our minds feel the greatest comfort and blessedness. In the second track, the artist brings the mind out of the shackles of limited existence and empowers it to bless the world with the greatest goodness.
#3. Simplicity (07:32)
Simplicity is in fact the toughest thing to achieve in life. When our possessions, achievements, and positions can pump arrogance and ego into our little selves, the power of wisdom teaches us the meaninglessness of all our wasteful feats in mundane life. When your mind might find it difficult to stay focused, the third track 'Simplicity' can help tear off the extravagant layers surrounding it and take it back to its original nudity when it acquires the ability to concentrate effortlessly. The long scores of this track feel calming and soothing.
#4. The Child In Me (12:07)
When we realize that growing big has only deprived us of our innocence, freedom, and happiness, we crave to become a child once again. Each one of us has a child in us. We certainly want to be simple, free, and energetic. Based on a profound concept, the fourth track 'The Child In Me' is an exceptional track that has an element of nostalgia in it. Play this track and try to get back to the best phases of your childhood and you are sure to relive those glorious moments once again. This track is also an incredible example to discover the power of ambient music.
#5. In The Moment (08:01)
The essence of meditation is to be able to stay focused on the moment without moving back or forth in time. 'In The Moment' is a rare accomplishment in the newest age of music. The calm and serene melodies of this track charm your mind and enhance its power of focus. When you allow your mind to move with the flow of the soothing musical notes, you begin to discover that meditating has never been easier.
#6. Hymn For Peace (07:12)
The sixth track 'Hymn For Peace' is one of the best compositions on this album. While praying for peace, we become an inseparable part of humanity. The quality to pray for peace comes with spiritual maturity. When we pray for peace for the whole world, we feel automatically wrapped in the power of universal love. A skilled musical composition, this track is a prelude to entering the universal consciousness where you feel expansive and boundless.
#7. A Gentle Rain In My Soul (09:56)
Rain brings coolness and life into the drying world. Inspired music quenches the thirst of thirsty souls. The seventh and final track of the album 'A Gentle Rain In My Soul' is a rare musical work that is sure to touch the core of your spirit in a meaningful way. The artist has breathed the power of new-age ambient music into this composition to give his audience a spiritual treat that can uplift them and make them feel on top of the world in experiencing redemption and freedom.
The rain sound incorporated into the entire length of this track feels so original that I had to walk out in the middle of listening to the track to check if it was raining outside.
Closing Remarks
What Chuck Wild has accomplished in this album is a superhuman feat that is beyond the reach of regular stream artists. In healing and streamlining a depressed and disoriented mind, this album is an extraordinary work in the realm of ambient new-age music. While there are several musical treats that you may want to listen to time and again, "Liquid Mind XIV: Simplicity" is a masterpiece in contemplative music and a spiritual retreat to visit whenever you want to calm, heal or focus your mind.
As an ideal companion for your mind, this album can in fact play a profound role in your inner spiritual life. I have found this happening to me and I am sure you will feel the same and recommend it to others as well when you let yourself take the plunge.