Interview with Fiona Joy: A gifted musician and entrepreneurial woman

Being a musician is the result of your passion; however, supporting your living through your music is a difficult task. A lot of people feel their passion seeping away when they face the harsh realities a musician has to endure.
But a few, who do survive, enjoy the bliss this passion brings with it–they are totally immersed in it and can't think of anything else running along their lives. Fiona is one of those passionate musicians who carries her musical brilliance with such a class that almost the whole world stops to listen to her–be in the States, Asia, or Down Under: She has given performances and musical presentations that mesmerized the audience.
We bring an online interview with this gifted musician, Fiona Joy.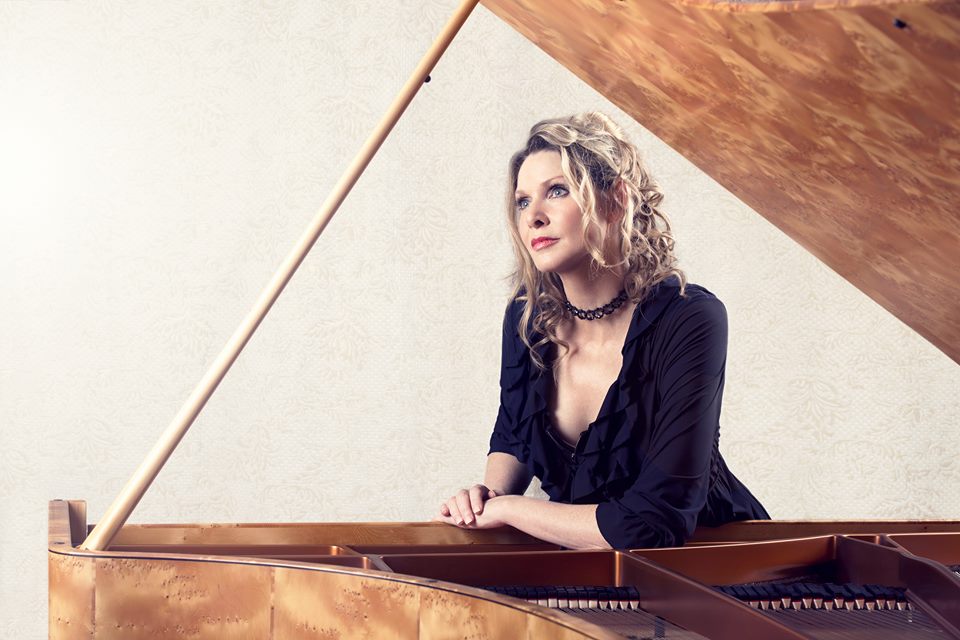 Q1. Tell us how, as a child, you grew up liking music?
Ans: I loved lying next to the speakers and listening to Prokofiev's Peter and Ravel's Bolero.   Later I listened to Andrew Lloyd Webber's Phantom of the Opera – I loved to pull the music apart and work out how all the layers added to the 'build' – it was the emotional build I was interested in and how it made me connect with the music.  I started connecting with music from age 7 and I had my first piano lesson at age 8.
Q2. When was you sure about Piano being your instrument? 
When my Grandmother moved in and bought a beautiful 80 year old German iron frame piano with her.  I was 8 years old.
Q3. How and when you got into formal training for music?
My Mother showed me the staff and stave and how that related to the notes on the piano.  I then discovered all her sheet music (she had learned) and taught myself Fur Elise – it was like a giant jigsaw puzzle.  I then begged my parents for piano lessons.  All I ever wanted to do was write music but I knew I had to take lessons first so I could play my compositions.  I had it figured out pretty young, which is interesting considering it took me 30 years from then to make it into the recording studio.  I waited a long time.
Q4. What's the main inspiration behind your musical compositions?
Everything has a story.  Its all conceptually derived from either an emotion, a place I have been, something that has happened to me or a story I have heard.  Its like synchronicity, you see or feel something and you translate it as music.
Q5. How do you like the idea of experimentation while creating music?
I don't usually start my songs out as improvisation, but I certainly learn a lot at the piano from experimenting with chord progressions – it gives me a 'palette' of sorts.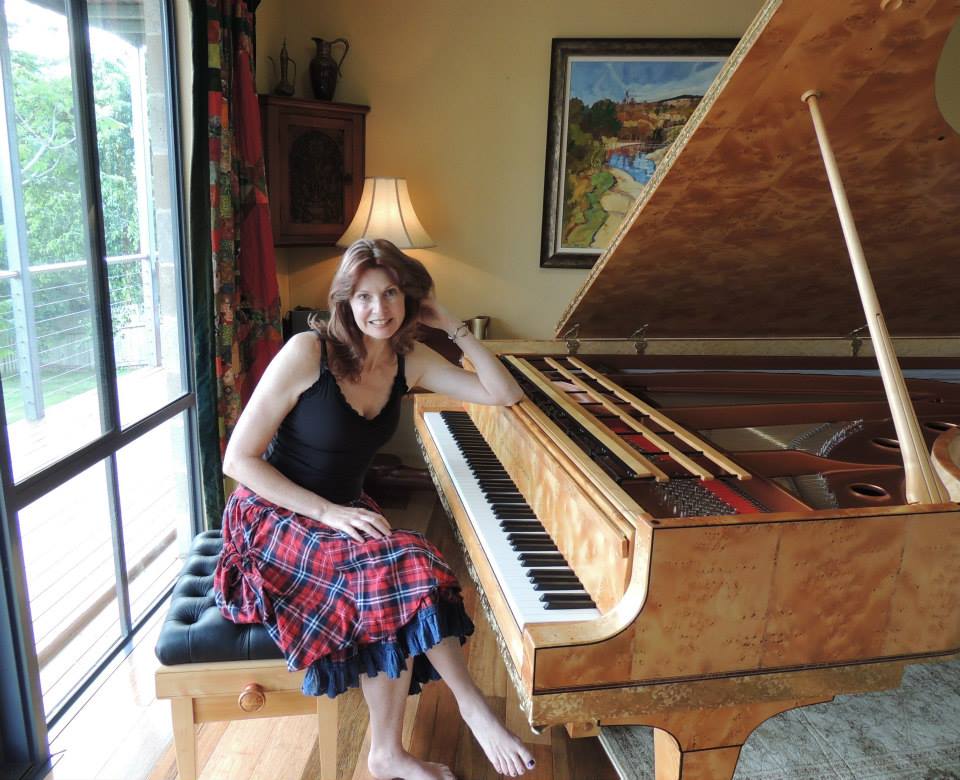 Q6. Which one do you like more—performing live or recording in a studio, and why?
I love both.  Performing live has a huge buzz afterwards – I'm always so nervous before hand. It doesn't make any difference if its 30 or 300 people – its the same nerves.  So afterwards you feel like you have achieved something.  I have to admit that mostly  I LOVE the recording studio – I do my best work when the record button goes down – I know most people freeze up, but I go the opposite way and switch on.  The writing process is the best part of this business and so recording is the culmination of that.  Its the best.
Q7. Tell us about your recent tour to China and your collaborations across the world.
China was awesome.  The Chinese people are wonderful, as an audience your couldn't ask more, they LOVE piano music and they take their children to concerts.  They can be noisy at times, but they also LOVE piano and mostly are learning it as their instrument of choice.  This means they really appreciated what you do.    The children came on the stage afterwards and gave me flowers.  I really connected with Chinese audiences.
I have been lucky enough to work with many international artists including Ricky Kej (India) and Wouter Kellerman (South Africa) and wrote the song Grace for their Grammy winning album Winds of Samsara. I travel in the US and work with many artists there.  I'm planning an album with Lawrence Blatt (Guitarist) and Jeff Oster (Flugelhorn) to record next year.    With a few plane flights to the US and lot of dropboxing you can do anything these days.
Q8. How satisfied you feel being a musician? Do you feel you could have picked up something else if it was not music? 
I can't imagine doing anything else. I don't want to and I can't think what else I would be good at.  I have accepted that we don't get paid fairly but its still what makes life worth living – its not about money.  I would love to be paid according to what I have achieved – but thats just not reality until the music industry sorts out the issues with streaming.  I don't think the listening public realise….
Q9. Future plans?
I'm touring China again late October, recording another album with Blue Coast Records, releasing Signature – Synchronicity in 2016 and recording with Lawrence Blatt and Jeff Oster for a 2017 release.  Thats CRAZY busy.  China wants another big tour also in 2016 and I'm talking about a Japanese tour as well.  Call the ambulance now – I'll be exhausted. LOL
Q10. What you would like to convey to our readers?
How much I love writing, recording and sharing music and that the most important thing I can do is to make a difference to someone's life with what I write.  I can't change the word, but if I can touch a few people I have done the best I can.