CD review of Kochi by The San Diego Jewish Men's Choir

Album: Kochi
Artist: The San Diego Jewish Men's Choir
Total Time: 39:19
For me, this is the first ever album that contains Jewish choral music. I have never been exposed to these chorals though I have heard some Christmas carols, and of course some Georgian chants used in some films and TV serials.
This was unique. What made it more endearing and wonderful was the fact that the name of the album was 'Kochi'. It's named after a small town in the southernmost state of India–Kerela, where Jews were given asylum by the local kings when they were persecuted in other countries long back in the history.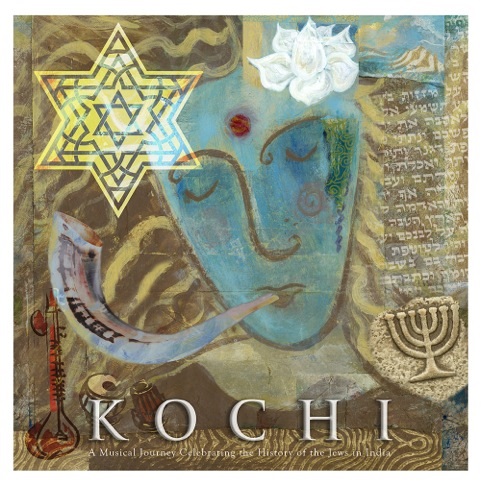 I remember reading in a book that when Jews landed in Kerela and the king allowed them to stay, local people got concerned. However, the king replied: 'I saw the Goddess in my dreams last night, and she directed me thus: "Those are your brethren. Give refuge to them and treat them as my children".' After this, the local people got convinced. I always marveled at the depth of spirituality that Indian thought had and practiced since ages–everybody is a child of God, and we are created by the same God. God is one though we call Him by many different names. This incident was the vindication of that theory.
Ruth Weber, the director of the choir, collaborated with Ricky Kej–the new Indian sensation on the world stage–and produced a marvelous collection. It's worth mentioning here that Ricky won the Grammy Award last year only.
The album is joyous, spiritual, and conveys a vibrant collective efforts of devotees who are singing the glory of Lord.
Spirituality is very close to my heart, and what better method to get closer to God than music. I have enjoyed world music in Puttaparti, and this album reminded me of those days. The history of Jews is a unique one. It contains trials and tribulations, and ultimately the triumph of righteousness over tyranny. I have always felt very connected to their tradition though I never got the chance to explore it more. This album is a great introduction for me.
Ricky has certainly given it a Asian and Middle-eastern flavor. It's not classical Indian but has soft touches every now and then, which is of course very nice. Some of the songs clearly give an impressions of being from the coastal land just because of the way they are sung.
I will recommend the album to everyone who likes to listen to soulful music.
| | |
| --- | --- |
| Track Name | Duration |
| Avraham Avinu | 04:06 |
| Sha Shtil | 04:25 |
| Zum Gali Gali | 03:04 |
| Od Yishama | 03:56 |
| Dodi Li | 03:43 |
| Mi Adir | 02:51 |
| Eretz Zavat Chalav | 04:14 |
| Bendigamos Al Altisimo | 04:19 |
| Adio Querida | 04:26 |
| Shir La Shalom | 04:15 |