Review of Mountains Made of Shadow Anthems Made of Light by Dan Kennedy
I was surprised to see the name, rather long and unusual, of this album–it sounded like the opening lines of a poem. Indeed that's the connection and intention of this album by Dan Kennedy. The album explores the link between poetry and music–even the CD pack has quotes of various poets, etc.
I felt like drawn to this album because I feel such a strong connection to poetry and obviously to music–what could be more delightful than a celebration of both, right? Well, the first note of the album proved the notion right. Dan struck all the right chords. The album is truly lyrical. It feels like you are listening to various poems sung in different meters and tunes.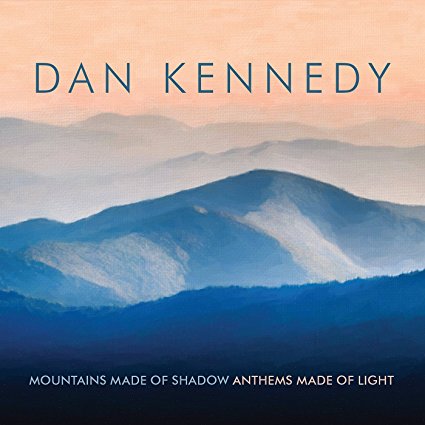 Album Name: Mountains Made of Shadow Anthems Made of Light
Artist Name: Dan Kennedy
Total Time: 58:29
Every song opens with a hint of 'thoughtfulness', which is the best characteristic that I find in a piano. With a single stroke, it can set the emotions into motion and can launch the listener onto a journey.
The very first track 'Chilly Morning' is a beautiful rendition and you will get a taste of the album right in the start.
My next favorite tracks are "Souvenirs," and "Ennio."
If you like listening to solo piano music, this is what the stuff is made of–this album should be on your list, definitely.
A great work by Dan and I congratulate him for such a wonderful compilation of music offered to the listeners.
| | |
| --- | --- |
| Track Name | Duration |
| Chilly Morning | 05:06 |
| Give It All Away | 05:04 |
| Wintergreen | 02:58 |
| Backstory | 05:04 |
| Souvenirs | 04:27 |
| After the Heartache Is Gone | 04:52 |
| California | 05:17 |
| Ennio | 04:15 |
| Wildflower | 05:51 |
| Implying Flying | 05:47 |
| Allelu | 02:13 |
| The Fire Within | 05:27 |