Review of Molecules of Motion by Steve Roach
This is Steve Roach's second album that was so truly deservingly nominated for this year's Grammy (R) Awards. True to the name, there is a powerful charge of emotions in the songs, and as a listener, you will feel a unique energy pulsating through your ears when you tune to any of the four songs on the album.
The four songs on the album are quite long (2 longer than the other 2), and give you ample time to go deep into the sequencer-spun sonic vibrations of Steve's imagination. He takes you on an imaginative journey that is creative and beautiful. I can clearly see that somebody who is looking for some 'me time' would love this album. There is so much to dive into that you can hardly ignore some new inspirations and imaginings coming forth to you.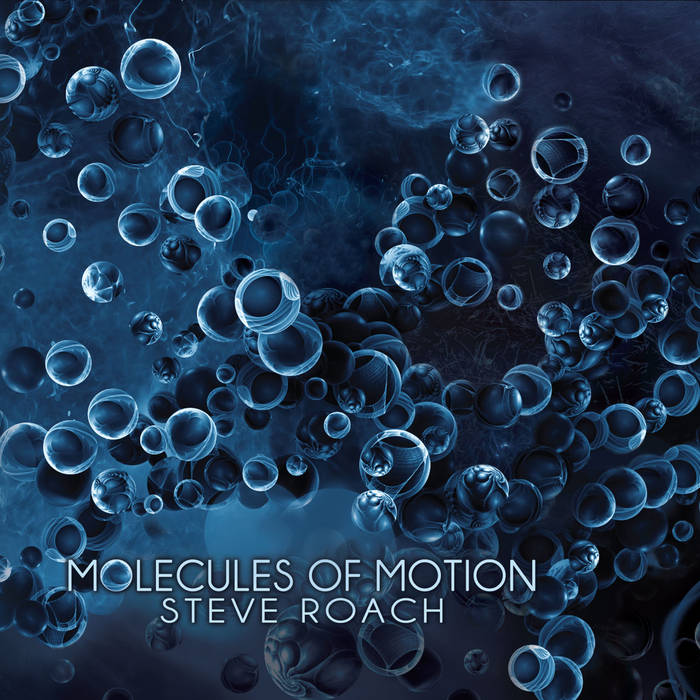 Album Name: Molecules of Motion
Artist's Name: Steve Roach
Total Time: 73:12
The title track is the longest one and full of energy. You will feel like the elements around you are about to dance though everything seems to be sitting quietly. There's a strange vibrancy in this number.
While listening to the first track, I felt that maybe it could be a good option for meditation, and lo, I was given my heart's desire. 'Grace Meditation' is a great piece if you are looking for mindfulness while meditating or contemplating on something deep and substantial.
Over the past two years, my perception of the ambient music has been changed by many artists who continue to surprise me with the creative ingenuity that they bring in this genre. And Steve has managed to continue that surprise with his repertoire and virtuosity.
'Phase Reverie' and 'Empath Current' are the smaller ones from the album, but they are longer than the usual songs that you will hear in other albums.
I would say I will cherish listening to this album for quite some time, as there is freshness and uniqueness in each of the songs, and there is so much going on within each song.
Wishing more such wonderful music to Steve, and may he continue sharing his gifts with the audience.
| | |
| --- | --- |
| Track Title | Duration |
| Molecules Of Motion | 24:21:00 |
| Grace Meditation | 23:39:00 |
| Phase Reverie | 10:11:00 |
| Empath Current | 15:02:00 |