Review of Toward the Horizon by Craig Padilla & Marvin Allen
Looking at the album and the tracks, I got a feeling that the music must be a journey–fluid and gentle current flowing toward the horizon of one's imagination. Check the names of the songs and you will get a gist of what I am saying.
And I am not disappointed. The album opens with an electronic guitar piece and gives an impression of the start of an expedition that one is going on while listening to this music. And it moves into gentle sonic motion as one begins to enjoy the journey. This ambient music, definitely, has a story to tell to the listener! It could prove to be the perfect soundtrack if you are traveling in a bus on a long journey and have a window-seat. (!)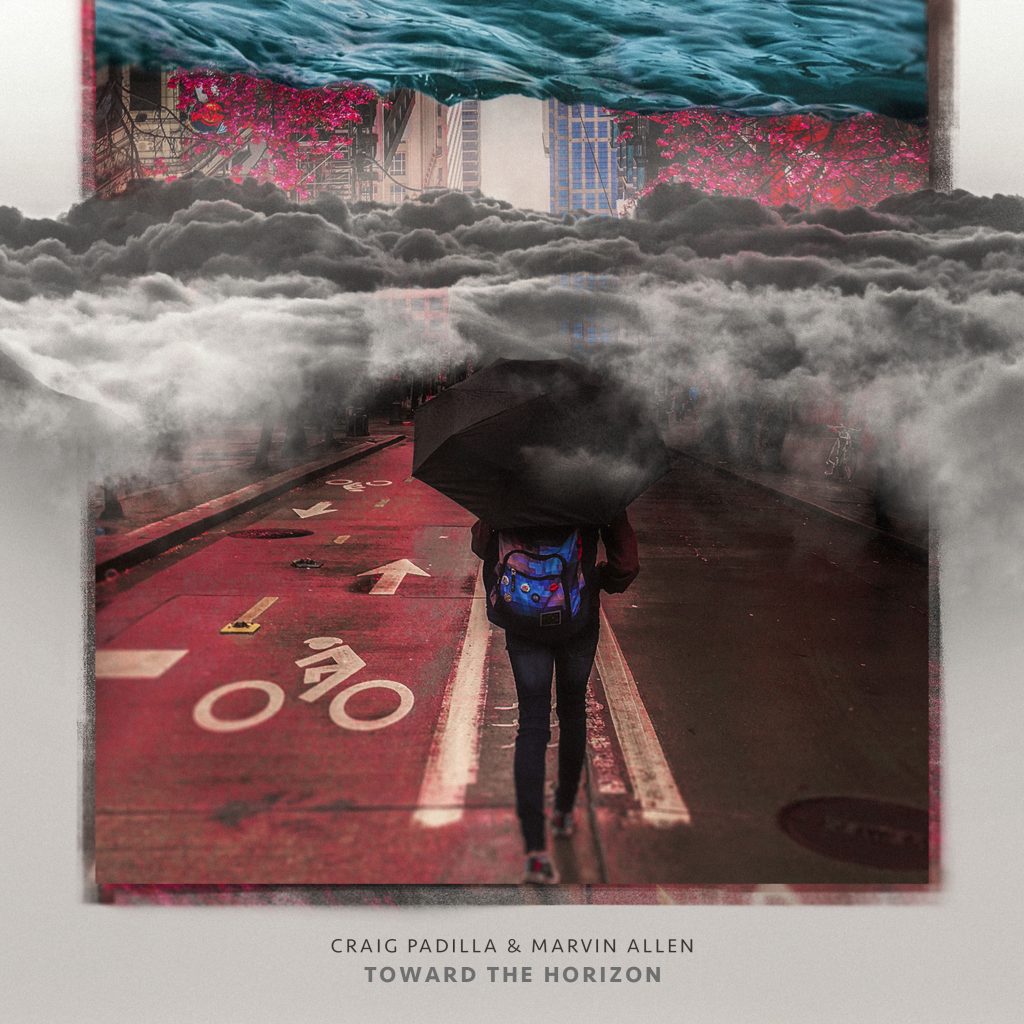 Album Name: Toward the Horizon
Artist (s) Name: Craig Padilla, Marvin Allen
Total Time: 51:17
There are six songs in the album of varying length with the title song being the longest.
'Tidal Disruption' is electronic treasure for lovers of electronic sounds and beats.
'Beneath the Surface' as obvious from the name itself lies the calmness and stillness so efficiently portrayed by the music. Very creative and emotive piece, indeed.
'Liquid Heave' is my favorite track as it has a gentle, soothing effect, and proves to be the perfect ending to this unique album.
Craig and Marvin started this as a minor musical experiment and later on developed it into a full-fledged album. Well, I would say their experiment has been successful because the music does have the captivating power and can carry the listener to imaginative worlds that are often so helpful for rejuvenation and relaxation.
I would commend them to carry on more of such experiments in the future and share more of their gifts with the world.
| | |
| --- | --- |
| Track Name | Duration |
| Toward the Horizon | 17:39 |
| Distant Waves | 04:58 |
| Tidal Disruption | 06:41 |
| Beneath the Surface | 13:24 |
| Hidden | 11:00 |
| Liquid Heaven | 04:35 |