Interview with Brian Dunning–an Irish flutist

Brian Dunning is a Irish flutist having varied talent in Celtic, Jazz, and classical music. In 1974, Brian won a scholarship to Royal Irish Academy, and he studied in Master Classes with remowned flutist James Galway. Later, in the year 1985, he joined the acclaimed Windham Hill group, Nightnoise.
Dunning's collaboration with Jeff Johnson has been very fruitful and they have brought the classical Irish music to the masses winning much applause.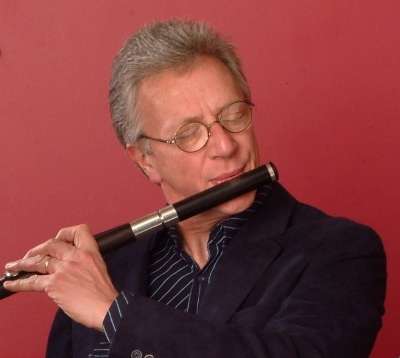 We had an email interview with Brian.
Q1. Tell us how as a child you grew up liking music?
I cant remember the very first time I heard music but I do remember as a three or four year old being moved by a song called "True Love" sung by Bing Crosby and Grace Kelly. It made me feel warm and strange and I really liked the feeling. The radio in our house was usually tuned to the Irish National Radio station and they played a mixture of popular music from the US and England with the odd bit a opera and classical music. So I liked bits of everything. At fourteen years of age, I was listening to the radio while doing my homework and they played the Kinks doing "You Really Got Me" and I was knocked off the chair. That was the start of puberty for me. Then of course, I got into the Stones and Beatles and all those bands from the sixties. At a party one night a few years later, I came across a single 45 of the Ray Bryant Trio playing C Jam Blues. Bryant is an African American piano player. This was the record that got me into Jazz.
Q2. Talking about picking up flute as your favorite instrument, what was the main point that you picked it?
At seventeen years of age, I was listening to an album called "Them Again" by a band called Them. The singer was Van Morrison. One of the songs called "Dont You Know" had a jazzy flute solo in the middle and I just loved the sound of that flute. My best friend at the time played clarinet and suggested I pick up the piano as you could only play one note at a time on the flute but you could play ten on the piano. I was very interested in the piano and went to the Royal Irish Academy of Music and asked about piano lessons. They said there were no vacancies for piano lessons so I asked about flute lessons. They sent me downstairs to meet the flute teacher a woman called Doris Keogh. I explained to her that I had heard a recording of the flute and liked it and would be interested in getting lessons. I asked her to let me hear the flute as I had never really heard one live. She picked up her flute and played a few runs up and down and I was blown away. My life was changed from that moment on. I bought a flute the next day and started my weekly lessons.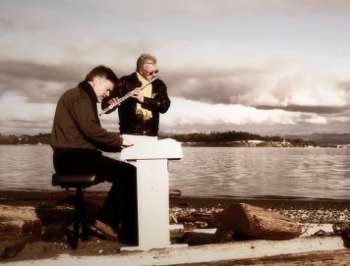 Q3. Tell us something about your training and tutelage in music and how was the experience back then.
My flute lessons were basically one half hour per week for flute and another half hour for theory. Doris Keogh was the type of teacher who would never look at the clock. So if the next pupil did not show up she would continue teaching me until someone did show. She would also bring pupils together to play chamber music at her home. If you came to a lesson and played well she would be even happier than you were. She had a great talent for instilling enthusiasm in her pupils. We all loved her. In the early seventies, she told us about a great Irish flute player who was a member of the Berlin Phillharmonic. She arranged for him to come to Dublin and give masterclasses. His name was James Galway. In addition to my study with Mrs Keogh I attended a Jazz course in London one summer and attended Berklee College of Music in Boston for a few semesters.
Q4. Irish music is always associated with fifes and pipes. What do you feel is the contribution of flutes in Irish music?
A fife is basically a small flute normally associated with marching bands. I have never seen one in an Irish traditional band. The flute, pennywhistle, violin and uileann pipes are the most popular instruments for Irish music. It's as much a part of Irish music as guitar is to rock and roll. The Irish flute is a six hole simple system flute different to the Boehm system flute which is the standard flute played in orchestras. Its contribution to Irish music is just another colour to add to the mix of pipes and violin.
Q5. How do you like the idea of experimentation while creating music? Do you like to experiment when you compose music?
I suppose experimentation is trying different things and seeing what works best. In composing, you experiment with the harmonic structure, the melody and the instruments used to play these things. Until, hopefully, you come to a place where you are somewhat satisfied with the end result.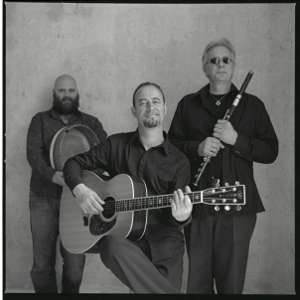 Q6. Which one do you like more—performing live or recording in a studio, and why?
I think the best way to listen to music is to hear it live. I also think the best way to perform music is to play it live to an audience of listeners. Music to me is about communication. The performer plays for the listener and the listener hopefully will be moved or enriched or basically made feel better because of the music. Playing in the studio is a colder experience as it may be months before the listener hears it. I still can enjoy recording as you can have time to change or improve the performance and or the composition.
Q7. Do you feel your music is influenced by some form of genre of music or any musician in particular?
My music is not influenced by any musician in particular. It has been influenced by different genres of music namely jazz, rock, folk, classical and Irish traditional music. Having said all that, you could say that I have been influenced by every musician and every piece of music I have ever heard……even every sound I ever heard starting in the womb right up to the sounds i'm hearing as I type this answer.
Q8. Tell us about your collaborations with other musicians? Do you feel it has influenced your music?
Collaborations with other musicians is very important as it increases the creativity and the critical listening. However, this does not mean that the more collaborators the better the music. Too many cooks spoil the broth. My own collaborations have been varied. I have been collaborating with Jeff Johnson for many years and have found it very fruitful. My time with Nightnoise was also a very rewarding collaboration with 4 musicians involved.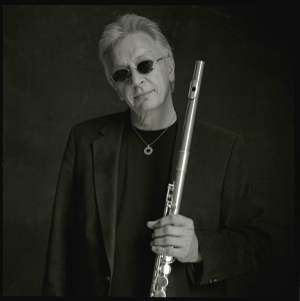 Q9. How satisfying has been the journey as a musician? How do you feel music helps in balancing the mind and being concentrated about the task at hand?
My journey as a musician has been very rewarding. It's great to make and sometimes just scrape a living doing something you really love. Does music balance the mind? I think it's good for the mind but sometimes I'm not so sure, ha… ha…
Q10. Do you feel you could have picked up something else if it was not music?
At sixteen, I started working as an apprentice electrician and did my five years of training. At seventeen, I took up the flute as a hobby. At the end of my apprenticeship, I was getting work playing the flute so I never worked as a qualified electrician. I did learn that if you need electrical work done get an electrician, I know I do. If I did not play the flute, I would like to be an actor or clothes designer. Not that I ever acted or designed any clothes.
Q11. What you would like to convey to our readers?
Support you local musicians and don't be stealing music from the internet. People like Madonna won't feel it but musicians like myself depend on every penny to stay playing music.