CD review of Beyond the Waves by Ann Licater

This is the second time I am getting a chance to listen to Ann's music–she brings so much novelty to her music that every time you hear it, you feel there is something new to tune to.
Flute is something that entices my inner-being a lot and I would be wrong if I don't mention that after Indian bamboo flute, I find native American flute as a close ally of my heart. I don't own one but I get to listen to it from time to time and it's just amazing.
Ann starts with an ethereal melody capturing 'Rhythm of the Stars'. Imagine yourself sitting somewhere in Arizona or Utah, and marveling the stars while enjoying the eerie company of canyons speaking to you through solitary tunes. A peaceful calm descends on you as you lose yourself in this track.
As you move into the 'Halcyon Morning' after spending the night listening to the starry music, you are rejuvenated by the freshness of the air. A softly paced number, an ideal piece for slow and steady rising from slumber, and entering the world of activity and vigor.
'Blossoms Falling' is slow yet has a unique singularity in it–the soft and subtle touch of guitar with the flute is wonderful.
I was reminded of a beautiful song composed by Manose Singh on Bamboo flute when I listened to the title track of this album. Manose's song named 'Mermaid' has that beautiful sound that pierces your heart, and it wishes to be there playing with waves and mermaids blissfully lost in oblivion. Though Ann's song is not paced alike, yet it has that element of childlike joy when you get to spend time with mermaids and sea-creatures. No wonder, it is aptly named 'Beyond the Waves'.
Ann has brought so much experience and versatility in her album that you could not but admire. A rich mixture of instruments, it has the power of transporting you to your dream destination. This phrase 'dream destination' may sound more like marketing verbiage and not ideal for a New-Age genre, but this is what came to my mind forthwith. Yet, this dream destination is elusive because your soul is not resting and feels like floating with each number.
I just loved it and wish Ann and the team a great success with their album–sending loads of love and craving for more and more for such wonderful music.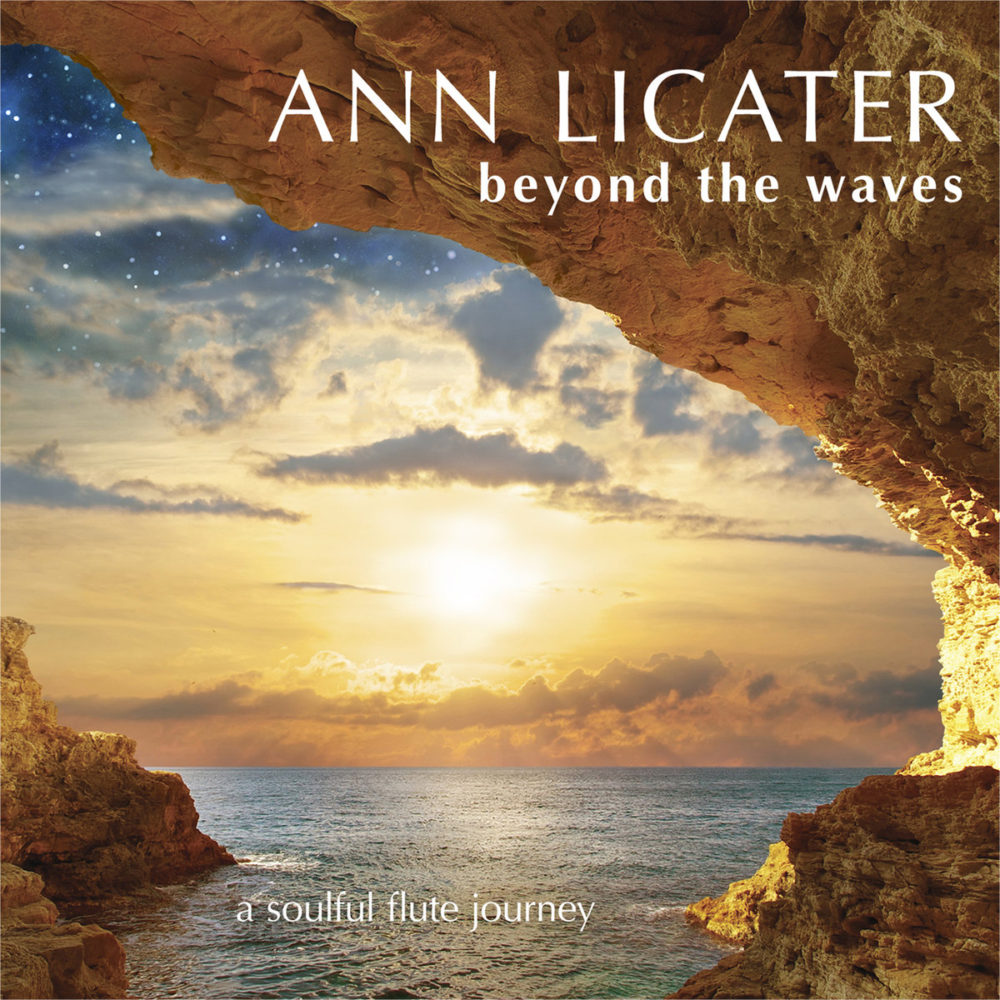 | | |
| --- | --- |
| Track Name | Duration |
| Rhythm of the Stars | 03:43 |
| Halcyon Morning | 04:33 |
| Blossoms Falling | 05:20 |
| Beyond the Waves | 04:56 |
| Island Garden | 04:03 |
| Sailing on Moonlight | 06:31 |
| Sunrise Blessing | 02:04 |
| Dreaming in Time | 04:35 |
| Song of the Willows | 03:25 |
| Echoes in the Mist | 05:32 |
| Shimmering Waters | /05:34 |
| Ocean Lullaby | 05:19 |