Review of The Native American Flute as Therapy by Micki Free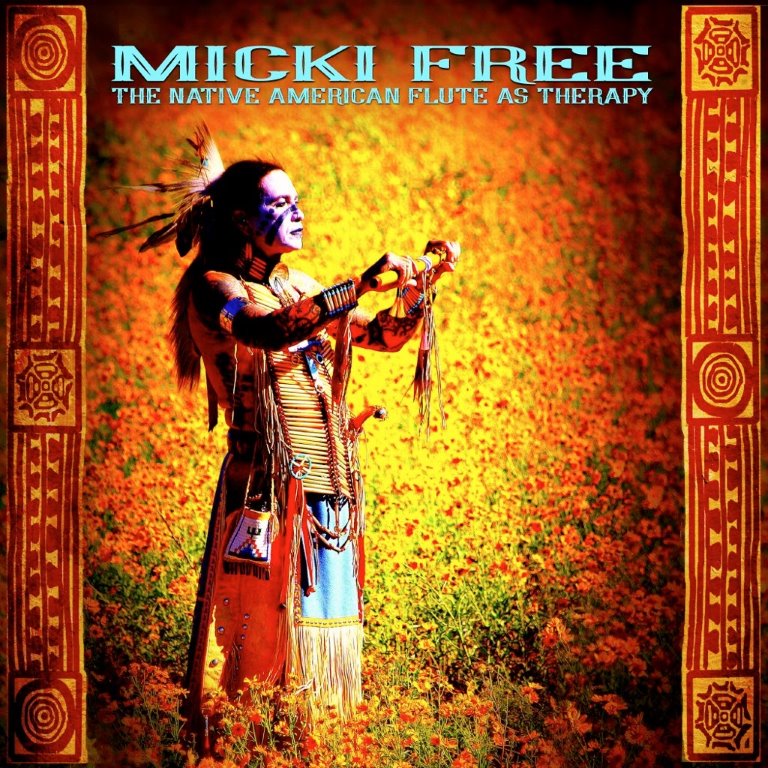 Album Name: The Native American Flute as Therapy
Artist Name: Micki Free
Total Time: 93:04
Native American music can't be better than this. Yes, I mean it! The most authentic connection I have ever felt with Native American music is through Micki's album. Just can't express how amazing the concept of the whole album is. Totally enchanted by the music of this album, I am beginning to hear Micki Free as 'Make Me Free'!
As clear from the name of the album, the music is based on the concept of healing, meditation, relaxation and reaching to the inner depths of one's being. The music does not fall short of its purpose–it does reaches inside you and touches that vibrant chord where you move with every note of the sound.
Like I said in the beginning, the authenticity of music is so Native American that you can almost feel yourself transported there–Micki himself has performed almost all the vocals, chants, guitars, pow-wow, bells, shakers, deer-toes, which undeniably give every track a unique touch yet remaining true to its central there.
In the opening of every track, he sets the theme and vision of the song by leading us into the theoretical part where he gives a little introduction to what would follow–the scene is set and the listener can then drift musingly with the music. If you are a yoga practitioner, yoga or meditation instructor or even a therapist, you can use this CD as it.
Given the purpose of the album, the tracks needed to be bit lengthy than you will usually notice in an instrumental music CD; however, as Micki himself says: "Let's slow down for a moment, breathe, chill and appreciate one another and ourselves", the album proceeds slowly and gently, but the listener would not feel the urge to move because the music is binding and releasing in a beautiful way. This a 2-CD album and contains 12 songs in total. Each one of them is a story in itself.
I remember once visiting a place up in the Himalayas and they had a pyramid-shape wooden room there where you can sit silently. I envision myself sitting there and listening to this album and completely forgetting myself for some time. Can't imagine anything else more rejuvenating and relaxing!
I invite you on this beautiful therapeutic journey with Native American flute.
| | |
| --- | --- |
| Track Name | Duration |
| ​White Candle Light | 10:49 |
| ​The Healing Bath | 08:25 |
| ​Lavender Kiss | 06:08 |
| ​The Native American Flute As Therapy | 08:26 |
| ​Positive Energy | 08:41 |
| ​Feet & Toes | 06:29 |
| ​Essential Oils |  06:21 |
| ​Jasmine Rain |  06:37 |
| ​Sacred Sage |  08:14 |
| Heart Release (Peregrine Lane) |  07:51 |
| Down By The River |  07:23 |
| ​BONUS MIX:​ ​Heartbeat Meditation Yoga Mix |  07:40 |