Interview with Shivpreet Singh–a Brilliant New Age Musician

The beauty of music lies in its effect. Though sensory inputs are needed to feel music, yet it has the power to transport you to ethereal worlds. In a split second, music can hit the right note and sync with your heartbeat to make you smile–or reflective or even wondering what else do you need in this world!
Well, music is a channel of power–many use it for various ends but a few arm themselves with its inner beauty and let others see through it. Shivpreet Singh Kapoor is one such torchbearer whose voice and music speak the language of serenity and peace. Trained in Indian classical music and later in Western music as well, he brings the different flowers of the world together to weave a beautiful lei.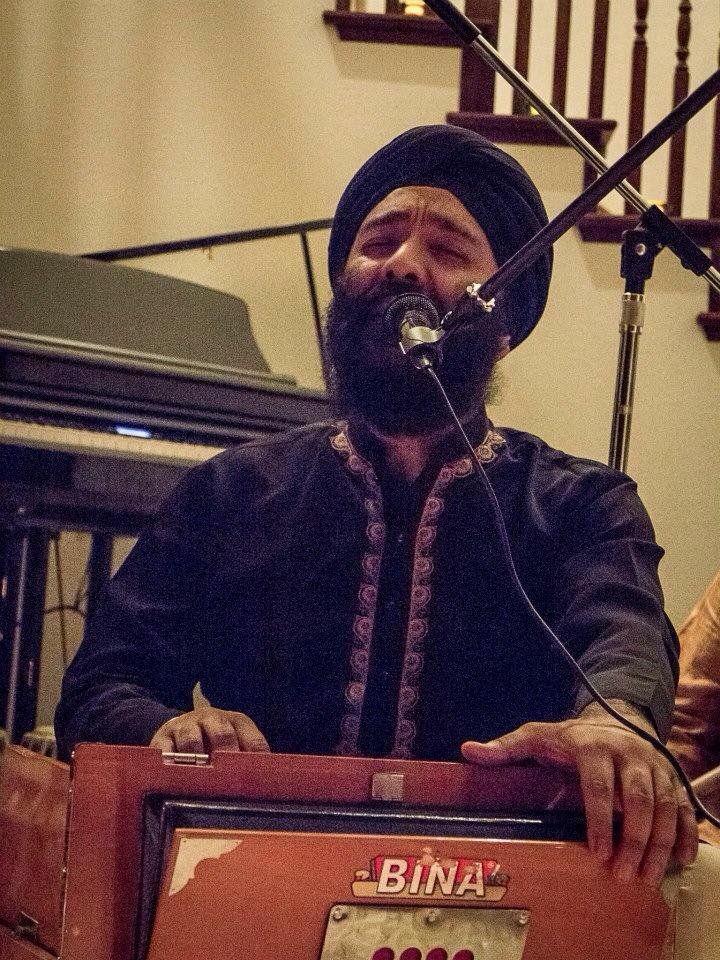 A biotechnology specialist and a financial analyst, Shiv keeps devoting time to his music and producing songs while collaborating with many artists from all over the world.
He presently lives in the US. We present here an e-interview with Shiv.
Q1. Tell us how you got attracted to music.
I was so young when I started that I don't remember exactly. My parents gave me the gift of introducing me to phenomenal music teachers. I was fortunate to get initially trained in Hindustani Classical music by Pt. Raghunath Prasanna who happened to live with his talented family near our house in Delhi. At about the same time, I was introduced to Sikh music over a summer through a local priest who used to come home and teach me Gurbani. When we immigrated to the US, I joined the high school band, and then I continued studying Western Classical Music formally at University of California, Berkeley. With the incredible amount of resources available on the internet, I continue to learn everyday.
Q2. You are versed both in the Sikh music and the North Indian classical music—how does it help you as a musician?
Just like writing or any art, music in its finest form has the potential to create wonder. Learning a new language teaches you new words, new metaphors, new construction; it is the same with learning music from different cultures and genres. The more languages you know, you have a larger repertoire of the building blocks, the more brilliant your writing can become. All exceptional musicians of yesteryears have seamlessly woven their experiences and fused their multicultural and genre-bending learnings in their creativity to create brilliant music. I strive to learn. I strive for good music. I strive to use disparate elements of music to add to the meaning of the lyrics. The purpose of good music is to add to the meaning to the lyrics. Unlike commercial music that is done with timelines and budgets, much of my work is a result of perseverance and love. Many of my compositions take years of work and 1000s if not 100s of tracks. And even then, in the end many times I am not happy with the result. After years of working on a composition one way, I often begin again in a new musical language. In the end, I believe that having multiple building blocks at your disposal helps create unseen and unheard wonders. So I continue to hear and learn from multiple musical heritages and various genres within them.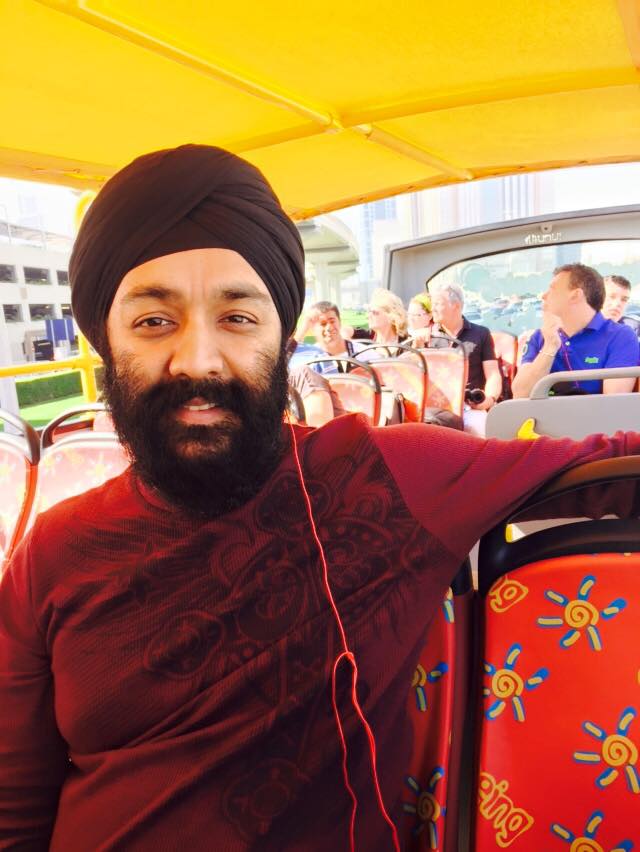 Q3. How do you feel Indian classical music fits at the world level? Do you feel it empowers you when you collaborate with other musicians?
I have closely experienced music from the world and the depth of Indian melodic framework is unique. There is no comparison to the melodic intricacies present in Indian classical music. The complexity of rhythmic elements and cycles is also breathtaking in Indian music. Yet, there are harmonic elements in western music that are unique to that tradition, have been built over hundreds of years, and are equally enchanting and amazing. The amalgamation of east and west is not new – it has existed for hundreds of years. There has so much that has been done to introduce Indian Classical music to the west. Yet, so little has been done. There are so many untouched Raags in Bhatkhande's original treatise on Indian Raags. Untouched not only in western music, but also in hindustani classical music. There are so many brilliant new raags that more contemporary musicians have evolved, and little has been done with them. For example, Raag Chandranandan by Ali Akbar Khan Sahib. Just an exquisite beauty. I feel fortunate that I don't have to succumb to commercial pressures and focus on what I love doing — researching novel ways of using gorgeous raags. It's actually very exciting. Collaboration can be very empowering, but it can also be limiting if you don't have an open mind. For instance, let us take one of the many forms of Raag Asa, a raag that Guru Nanak created. If you follow the rules strictly, you can enlivens a beauty. But then you relax conventions, you create a novel beauty. I can melodically stick to the original raag form and a collaborator can come in, and create something totally different. Beautiful in its own way, but not conventional. I have learned to accept. I have learned to appreciate the beauty that comes from originality of thought from a new collaborator. I have learned to welcome ideas that sound good even if they don't fit a framework. Collaboration can be very empowering if you are open to novel ideas.
Q4. How do you manage pursuing your career as a biotech professional and also keep working on your music?
The trick is to have a great family who supports what you are doing, and also to be consistent. I can only do so much music with a full time job. But if I do a few hours everyday, and dedicate most of my weekends on it, it can be rewarding. But you cannot wait until you retire to live your dream. The dream has to be lived in the now. Perhaps in pieces. But a piece of a dream is better than a pipe of a dream.
Q5. What goal do you seek personally and professionally from your music?
My goal is to continue make good music and be fortunate to work with extraordinary musicians. So I am what I seek now. If I were to die tomorrow, I would have fulfilled my dream.
Q6. How much experimenting do you like in music, and do you feel it helps you in enhancing your repertoire?
Oftentimes experimentation leads to a loss in the message of poetry. That is when I know that there has been too much experimentation. So I have a practice of allowing as much experimentation in the development of the song — and then slowly subtracting tracks and subtracting layers until it becomes good music. If there are lyrics involved, good music should feel like a meditation on a theme — the main theme of the lyrics. With just enough repetition that it doesn't get boring, and just enough experimentation that it is not overbearing.
Q7. Tell us about latest collaboration with Suellen Primost and Jermey Marais. How unique it is to set classical Indian devotional songs to Western instruments?
Suellen Primost is an amazing cellist. She has a phenomenal sound and makes magic with the cello. Jeremy Marais has an outstanding ear and does brilliant improv. I am fortunate to have worked with amazing musicians like that. We released the album Saas Saas last year and it has done phenomenally well. Especially the title track has been loved by listeners worldwide.
When strangers send you messages full of love, you know the heart of your music is in the right place. I try to release 10-12 recordings every year — I think I might do better this year given my pipeline and some new recordings I have recently done in India. And later I hope to do more work with Suellen and Jeremy as well.
Q8. Any message you would like to give to an aspiring musician?
My message, to every aspiring musician, starting with myself, is to understand as soon as possible that the purpose of life is to sing. This is the message of Bhagwad Gita, and if you were to use my metaphor it would say, "Your duty is to sing, not to hear the applause." Guru Nanak would say, "As long as I sing, I live; as soon as I forget I die." Life is short. Don't make it boring. You don't need a voice to sing, you need a heart. Use your brain, but make sure you use a lot of heart. You have so many choices. Have a passion. Learn from the best. If you are not singing in your life, you are wasting your time. Live your life passionately. Sing! If Rabindranath Tagore were to use this metaphor, he would say, "Sing until the heaven's river has drowned its banks and the flood of joy is abroad."