Review of Once a Child by Brian Golden

I always like to think about the mental state or the plethora of thoughts that blast the mind of a musician when he/she thinks about creating music. What could have been the inspiration, the muse, the drive, or the cue? To weave those thoughts, to make them convey a message, a story or an emotion is the art that we listeners marvel.
Brian has, masterfully, captured so many emotions in one album, which itself stands testimony to his technical ability and creative ingenuity. In a world that is going through so many upheavals and the tempers are running high, an album like this with a tranquil undertone is a welcome relief.
Album Name: Once a Child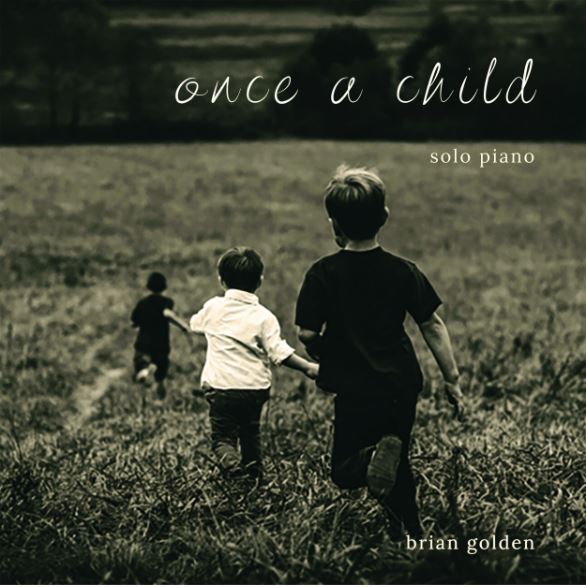 Artist Name: Brian Golden
Total Time: 50:08
There are ten tracks in the album ranging from a short one of just a couple of minutes to an elaborate one of more than eight minutes.
The first thing that strikes you about this album as a listener is the relaxed pace and overall ambiance of the album–it is a gentle flow of one's thoughts that maybe take you back to the various moods experienced by you when once you were a child. The album's description itself says that it is 'a collection of songs about love, loss, questions, reflection, introspection, nostalgia, and walking in faith.' So, If you like to go down the memory lane and revisit some of your emotions, this album is the perfect carrier.
Names of the songs themselves will give you an idea that you are invited to a contemplative collection of music pieces, where 'Simplicity' and 'Soliloquy' would play a 'Song for a Ballerine.'
Whether you take 'One Small Step' with 'Air on the Heartstring' or would like to imagine that 'Once a Child' ventured into the 'Shallow Water,' the mood is very reflective and introspective.
It is an album that you can, very easily, listen to in one stretch–the flow is smooth and gentle. Imagine going through some of the old digitized photographs and in the background, Brian's music plays–it would fit perfectly.
My favorite track of the album is 'No Answer' for it is deep, inquisitive, and really touches your heart, as if blaming your heart in the face of failure or dejection. 'Don't worry, it will pass. You will succeed. It is not the end!…it says something like this.
The songs have a very clear intention and they define the mood right from the very first note…I like such a definiteness because it delivers what it promises.
Brian's music is clear, emotive, and right on the spot!
| | |
| --- | --- |
| Track Name | Duration |
| Song for a Ballerina | 05:34 |
| Simplicity | 06:43 |
| Air on the Heartstring | 02:17 |
| Shallow Water | 08:22 |
| Soliloquy | 02:58 |
| One Small Step | 06:10 |
| Prelude 22 | 04:52 |
| Once a Child | 06:06 |
| Ennie | 03:45 |
| No Answers | 03:21 |