CD Review of Signature-Synchronicity by Fiona Joy

Piano instrumental music with a voice that resonates just right–what else you want to tune to when you have rains lashing out your house! Yes, this is what I got when I listened to Fiona's new album Signature–Synchronicity while enjoying heavy storm and rains at a time of Indian summers when the temperature is beginning to rise like the tempo of a dance recital. It's literally boiling and there's hardly any respite the whole day. Yet, music has its own quality to bring tranquility and this is what this album did.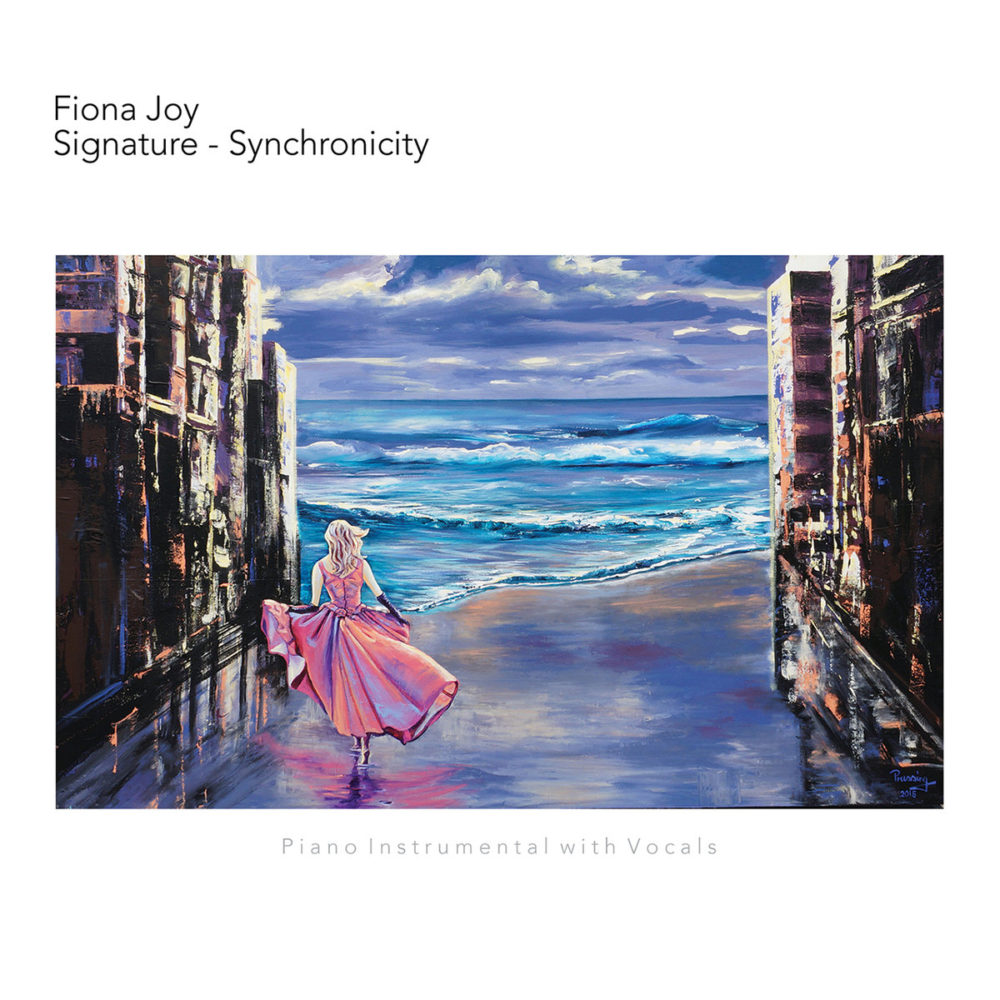 The album contains 10 pieces of joyful listening from Fiona Joy. The titles of tracks are intriguing–at least to me! 'Fair Not', 'Once Upon Impossible', 'Grace–Chill Version'–all these have the element of mysticism in their nomenclature itself–musically too, they are rich and resplendent.
The very first track 'Ceremony' brings tidings of something new and fortunate. The vocals impart appropriate emotional richness and you are ready to take a soulful ride to an unknown journey.
'Grace', as the name suggests, is slow yet has an assured pace. It is deep, esoteric and meditatively ethereal. I liked this piece pretty much.
From a slow, graceful and meditative piece, Fiona introduces subtle speed in 'Invisible Train'. It has a certain effervescence in it and is a welcome number at the middle.
'Grace–Chill Version' definitely has a rhythmic pace.
The title track 'Signature' is definitely reflective and gets your mood to engross deeply–a thought-provoking number, I would say. Grace and this would be my favorite two numbers, though I liked the next number 'From the Mist' a lot–it has a little introduction of flutes, which gives it a distinctive appeal.
For a mind, which is tired after a long day's work at office or if you stuck in traffic for couple of hours, this album can rejuvenate you fully. If you can imagine, close your eyes and feel that you are sitting on the bank of a idyllic canal, and you hear the voice of a Greater Coucal while a cool gust of wind ruffles your hair. There is hardly any other sound and you feel goaded to connect with your own self. Then imagine a strange kind of peace descending upon you, and you forget everything. Well, this is the kind of experience that you will have if you can disassociate yourself from everything for some time and tune to it.
I invite you to this wonderful journey where elemental bindings tend to melt and a unique singularity begins to sprout.
| | |
| --- | --- |
| Track Name | Duration |
| Ceremony | 03:44 |
| Grace | 05:39 |
| Fair Not | 04:18 |
| Once Upon Impossible | 04:22 |
| Calling Earth | 04:05 |
| Invisible Train | 03:43 |
| Grace (Chill Version) | 04:29 |
| Signature | 02:40 |
| From the Mist | 05:18 |
| Little Star | 04:55 |